Who's ready for book talk?
I know I am so let's get started with one of my favorite things: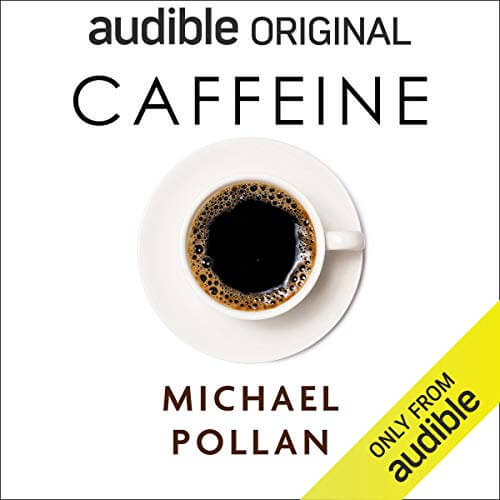 Caffeine by Michael Pollan
Pollan takes us on a journey through the history of the drug, which was first discovered in a small part of East Africa and within a century became an addiction affecting most of the human species. Caffeine, it turns out, has changed the course of human history—won and lost wars, changed politics, dominated economies. What's more, the author shows that the Industrial Revolution would have been impossible without it. The science of how the drug has evolved to addict us is no less fascinating. And caffeine has done all these things while hiding in plain sight! Percolated with Michael Pollan's unique ability to entertain, inform, and perform, Caffeine is essential listening in a world where an estimated two billion cups of coffee are consumed every day.
Available on Audible
Barron's Painless Series
Every student needs help from time to time and finding the right tools to promote success can be tricky. This is especially true for those subjects that might prove to be difficult to understand even with a study guide.
Barron's figured as much and they have a wide range of study guides to help you in subjects like Spanish, chemistry, and algebra as well as improving reading comprehension and writing.
Books can be found at Simon and Schuster      Amazon      Barnes and Noble    Books a Million     Indie Bound
And now, for some amazing sizzling romances…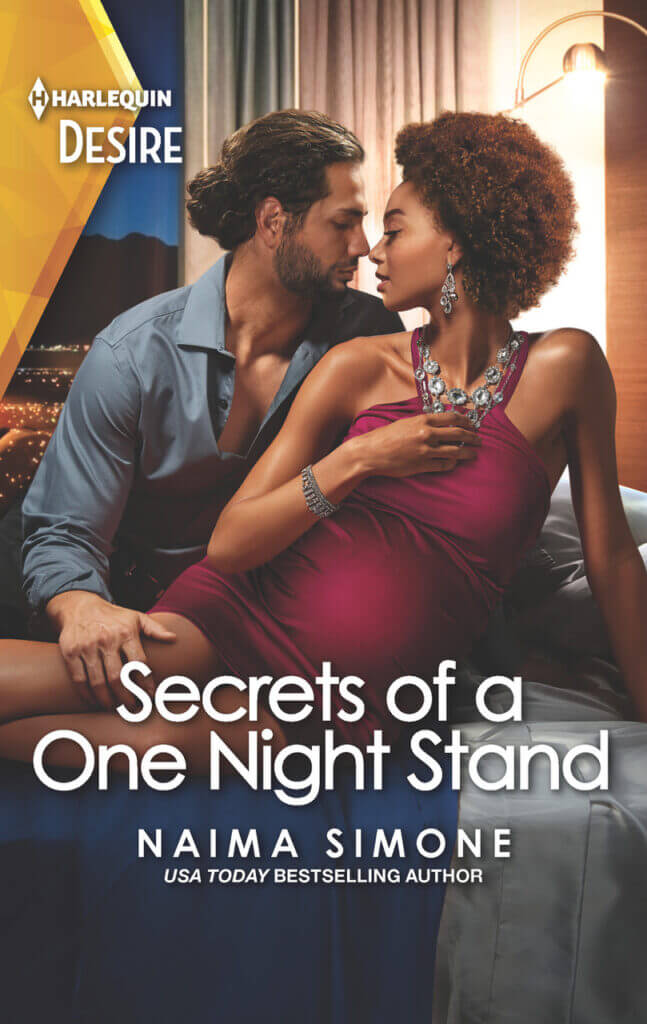 Secrets of a One Night Stand by Naima Simone
She told herself it was one night. Nothing more.
But her heart knew the truth…
Finding out her previous one-night fling is her new boss is the shock of Mycah Hill's lifetime. She can't say no to being VP for software CEO Achilles Farrell—she's finally made her career dream come true. But knowing he's so close… It's only a matter of time before she's back in his arms. It can't end well. Achilles's tortured family history means he's not up for sticking around long-term. But Mycah's surprise pregnancy is about to change everything…
Amazon        Kobo      Barnes and Noble     Books a Million     Indie Bound
This is book 2 of the Billionaires of Boston series by Naima.
Vows in Name Only (Book 1) is available now and The Perfect Fake Date (Book 3) is up for pre-order.
The Road to Rose Bend (book 1)
But wait! That's not all from Naima Simone.
She also has another book on stands right now.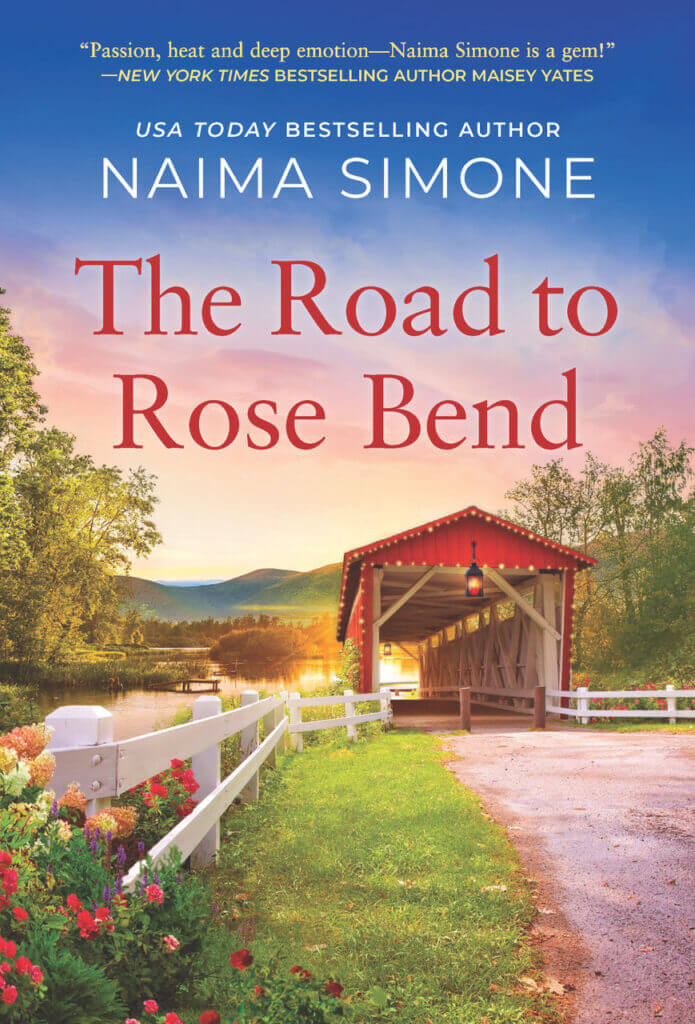 If it was only about her, she might never have come back to Rose Bend.
But it's not only about her anymore.
Sydney Collins left the small Berkshires town of Rose Bend eight years ago, grieving her sister's death—and heartbroken over her parents' rejection. But now the rebel is back—newly divorced and pregnant—ready to face her fears and make a home for her child in the caring community she once knew. The last thing she needs is trouble. But trouble just set her body on fire with one hot, hot smile.
Widower and Rose Bend mayor Coltrane Dennison hasn't smiled in ages. Until a chance run-in with Sydney Collins, who's all grown-up and making him want what he knows he can't have. Grief is his only connection to the wife and son he lost, and he won't give it up. Not for Sydney, not for her child, not for his heart. But when Sydney's ex threatens to upend everything she's rebuilt in Rose Bend, Cole and Sydney may find that a little trouble will take them where they never expected to go.
This is book 1 of the Rose Bend series and it's available at:
Amazon       Barnes and Noble     Indie Bound     Books a Million    Kobo 
Check out the other books in the series you can pre-order now.
Still want a spicy read?
Check out Wreckless, book 2 Texas author, Katie Golding's Moto Grand Prix, series: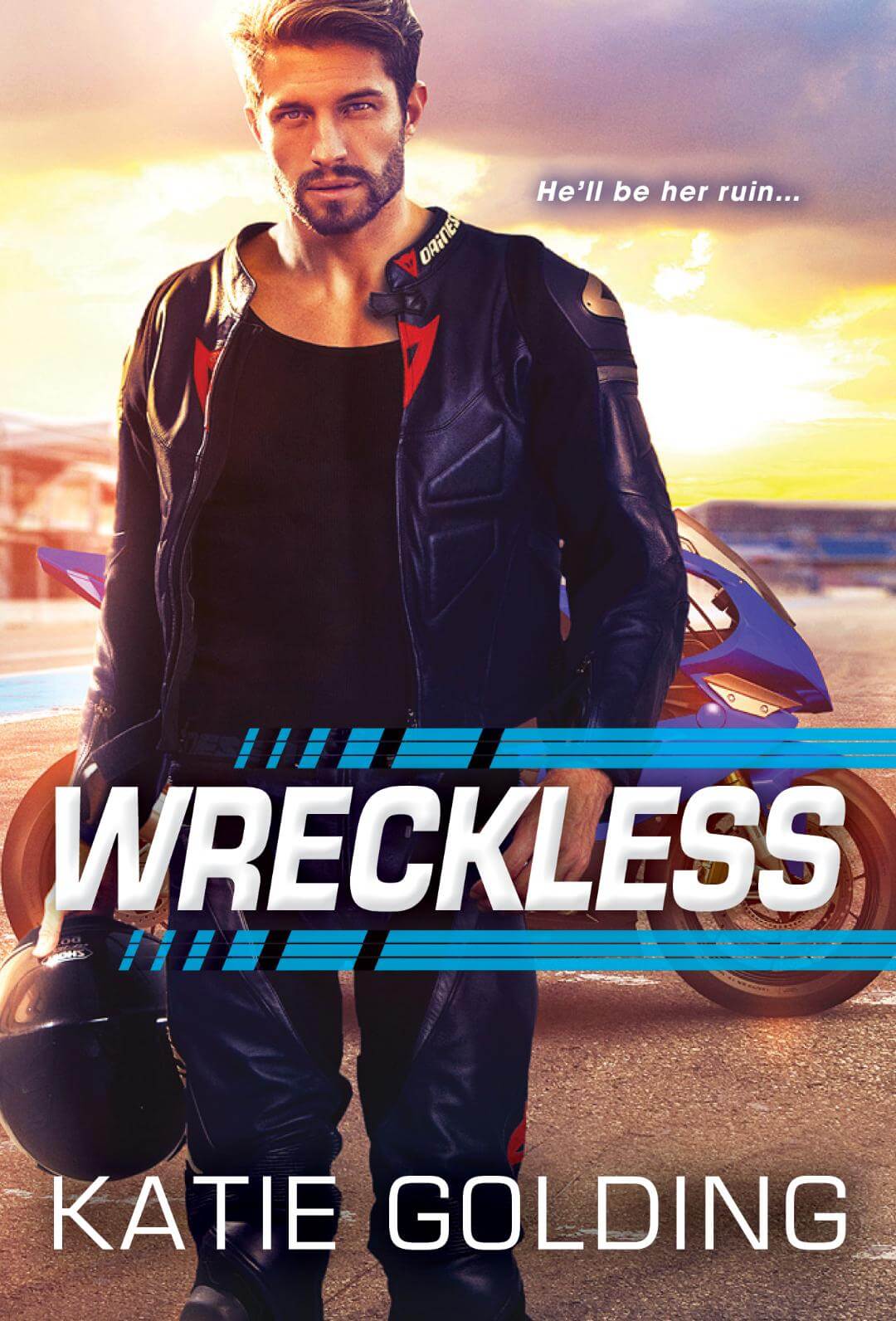 On the streets, we're kerosene and a lit match:
Explosive. Incendiary. Ready to let the world burn.
But in the bedroom, we can be so much more.
I'll never forget the day she walked into my life. Brash and confident, Lorelai Hargrove was bound to be America's damned Sweetheart—and the way she looked at me made me feel like dirt beneath her heel.
It shouldn't have bothered me. I've spent years fighting to prove myself to this world, even as I struggled to save my family from ruin, and there's nothing and no one who can truly match me. But something about the way she looked at me then made me eager to see her try…
And now?
Well now, this is the game we play. She pretends she hates me, and I wind her up into a fury as I pretend she's not all I can think about at night. The whole world knows just how well we hate each other…and yet the minute she needs me to stop being her favorite enemy, I'll be there to show her just how good we could really be…
If only this endless battle wasn't destined to cost us everything.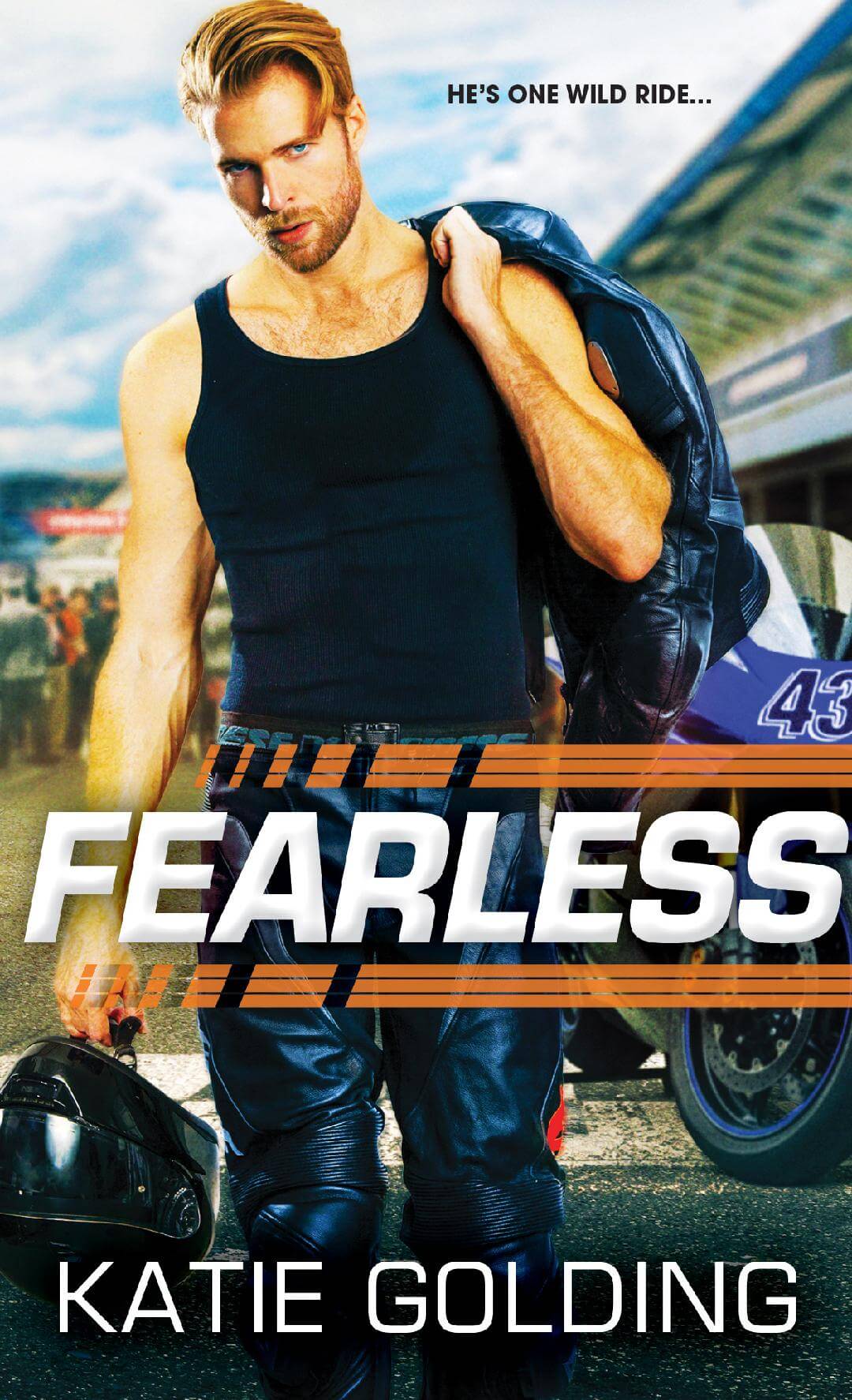 A spicy New Adult rivals to lovers romance.
Amazon     Barnes and Noble     Books a Million     Kobo     Indie Bound 
Also check out book 1 of the series, Fearless.
Changing gears now to historical fiction.
If the names Stefania and Helena Podgorska don't ring a bell, you're in luck because author Sharon Cameron wrote about them in her book The Light in Hidden Places.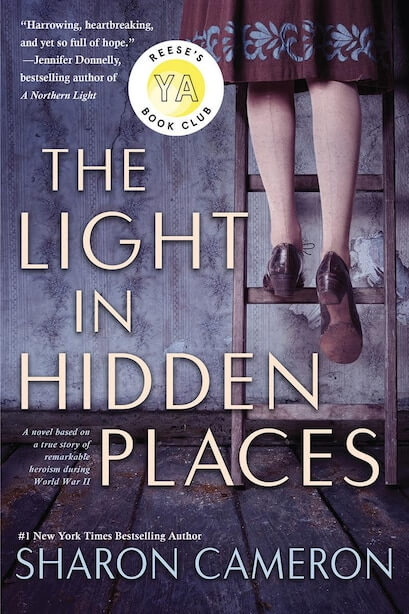 The extraordinary story of Stefania Podgórska, a Polish teenager who chose bravery and humanity by hiding thirteen Jews in her attic during WWII, from #1 New York Times bestselling author Sharon Cameron – now a Reese's Book Club YA Pick!
One knock at the door, and Stefania has a choice to make…
It is 1943, and for four years, sixteen-year-old Stefania has been working for the Diamant family in their grocery store in Przemysl, Poland, singing her way into their lives and hearts. She has even made a promise to one of their sons, Izio — a betrothal they must keep secret since she is Catholic and the Diamants are Jewish.
But everything changes when the German army invades Przemysl. The Diamants are forced into the ghetto, and Stefania is alone in an occupied city, the only one left to care for Helena, her six-year-old sister. And then comes the knock at the door. Izio's brother Max has jumped from the train headed to a death camp. Stefania and Helena make the extraordinary decision to hide Max, and eventually twelve more Jews. Then they must wait, every day, for the next knock at the door, the one that will mean death. When the knock finally comes, it is two Nazi officers, requisitioning Stefania's house for the German army.
With two Nazis below, thirteen hidden Jews above, and a little sister by her side, Stefania has one more excruciating choice to make.
This remarkable tale of courage and humanity, based on a true story, is now a Reese's Book Club YA Pick!
Amazon     Barnes and Noble     Kobo     Books a Million      Indie Bound 
It's also Barnes and Noble's pick of the month so if you purchase anything at BN, you can get this book for $5.
Finally, an anthology that will bring tears of joy and punch you in the chest.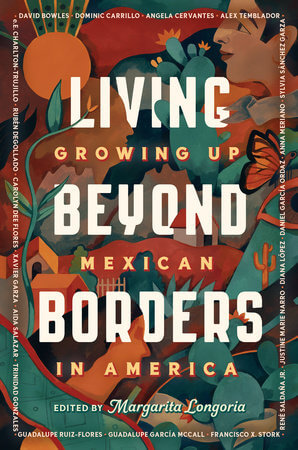 Living Beyond Borders: Growing up Mexican in America has  works by Francisco X. Stork, Guadalupe Garcia McCall, David Bowles, Rubén Degollado, e.E. Charlton-Trujillo, Diana López, Xavier Garza, Trinidad Gonzales, Alex Temblador, Aida Salazar, Guadalupe Ruiz-Flores, Sylvia Sánchez Garza, Dominic Carrillo, Angela Cervantes, Carolyn Dee Flores, René Saldaña Jr., Justine Narro, Daniel García Ordáz, and Anna Meriano.
In this mixed-media collection of short stories, personal essays, poetry, and comics, this celebrated group of authors share the borders they have crossed, the struggles they have pushed through, and the two cultures they continue to navigate as Mexican Americans. Living Beyond Borders is at once an eye-opening, heart-wrenching, and hopeful love letter from the Mexican American community to today's young readers.
A powerful exploration of what it means to be Mexican American.
Edited by Margarita Longoria of Margie's Must Reads.
She is the founder of Border Book Bash: Celebrating Teens and Tweens of the Rio Grande Valley and served on state reading committees for the Texas Library Association.
Amazon     Barnes and Noble    Kobo    Books a Million    Indie Bound
There you go. My book picks for this month.
Stay tuned for other suggestions during September and let me know if you've got some stories you think need to be mentioned.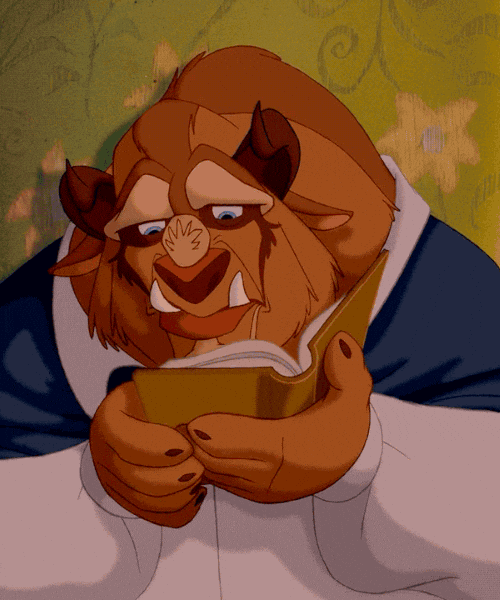 In the meantime, grab that book and go find a spot to escape into the pages.
In fact, find me on social media and let me know what you're reading.
Until next time, keep on reading.