Hello friends and neighbors!
I'm super excited to talk about a few of my favorite things…fabulously told stories.
So it's book picks time! Yeeeeeeeesssss!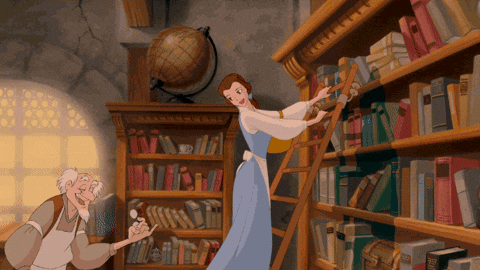 I'm truly fortunate to have a monthly gig with San Antonio Living where I tell all of you about some must reads and talk with fabulously cool Shelly Miles.
So let's get started with the publisher info from each of these amazing stories.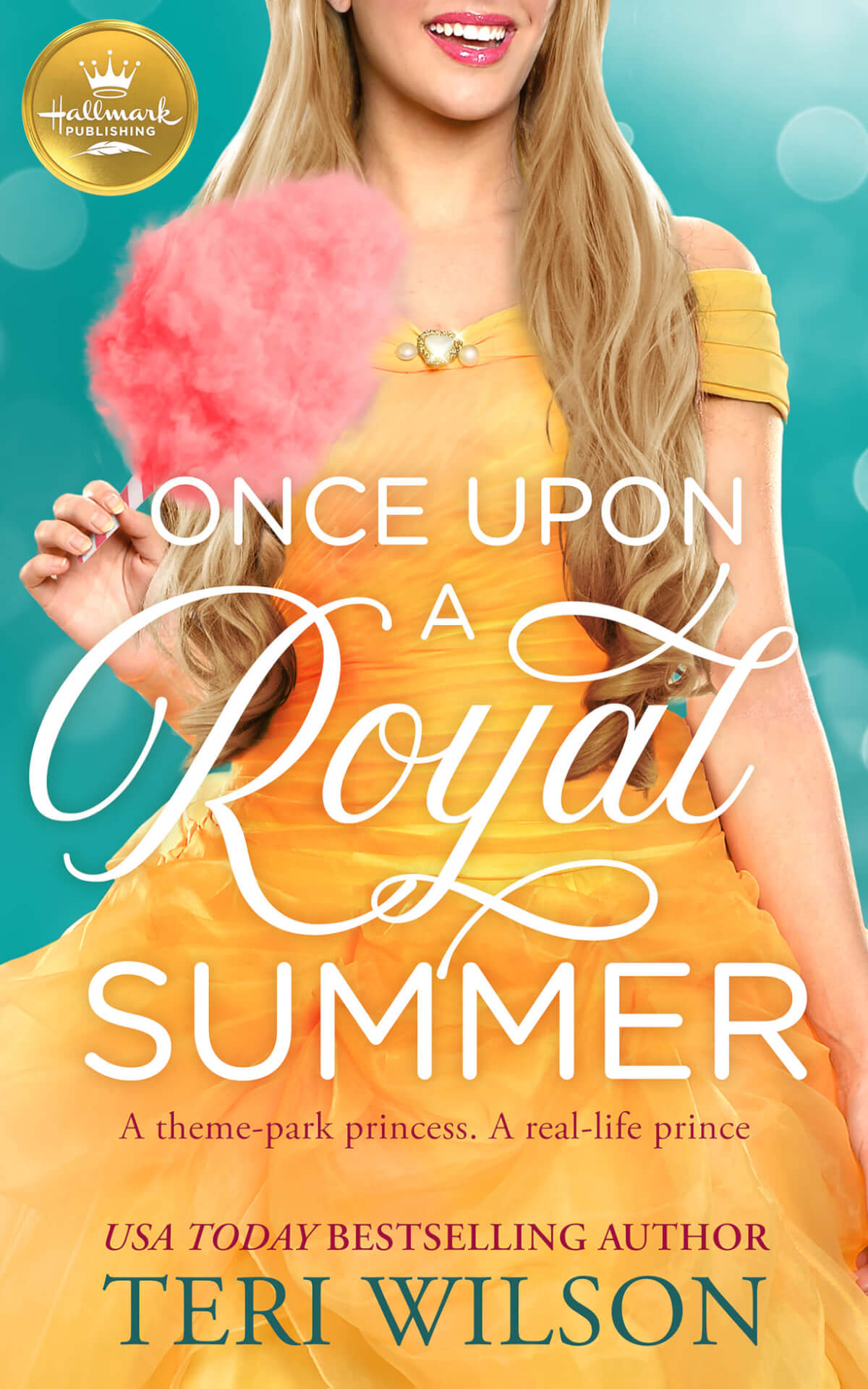 Once Upon a Royal Summer by Teri Wilson
Hallmark Publishing
A theme park "princess" meets a single dad…who turns out to be a real prince!
Lacey found her dream job: playing a princess character at a popular fairytale theme park in sunny southern Florida. Her diamond tiara might not be real, but the smiles of the children she meets every day certainly are. It's just too bad that her ex-boyfriend was never impressed with her career choice.
Henry, the crown prince of Bella-Moritz, is trying to fulfill his young daughter's birthday wish: to be a normal girl with a normal life. That's why they're pretending to be ordinary tourists at an American amusement park. Henry lost his wife four years ago, and he's been going through the motions ever since. But could a meeting with a make-believe princess lead to real love?
AMAZON     iTUNES     BARNES AND NOBLE     KOBO   WALMART    TARGET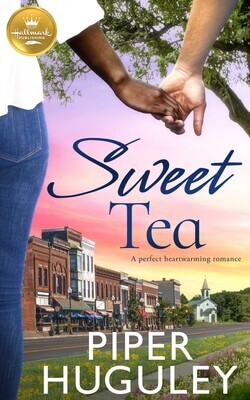 Sweet Tea by Piper Huguley
Hallmark Publishing
Interracial sweet romance about understanding each other's lives and loves
Althea Dailey has succeeded beyond her wildest dreams. So why doesn't she feel more excited about it? She's about to become the only woman – and the only Black person – to make partner at her prestigious law firm in New York City. When she has to travel South for a case, she pays a long-overdue visit back home to Milford, Georgia. To her surprise, a White man she's never met has befriended her grandmother.
Jack Darwent wasn't interested in the definition of success dictated by his father and Southern high society. His passion for cooking led him to his current project: a documentary and cookbook about authentic Southern food. Althea's grandmother is famous for her cooking at the historically Black Milford College, especially the annual May feast meal. But Althea suspects Jack of trying to steal her grandmother's recipes.
Although Althea and Jack don't have the best first impressions of one another, they discover they have more in common than they'd guessed…and even as they learn about one another's pasts, they both see glimmers of a better future.
This heartwarming romance includes a free Hallmark original recipe.
AMAZON     iTUNES     BARNES AND NOBLE    WALMART   BOOKS A MILLION   KOBO     HALLMARK
Isn't it Bromantic? By Lyssa Kay Adams–Out July 20th
Second Chance (spicy) Romance for The Russian of this delightful series
Elena Konnikova has lived her entire adult life in the shadows. As the daughter of a Russian journalist who mysteriously disappeared, she escaped danger the only way she knew how: She married her childhood friend, Vladimir, and moved to the United States, where he is a professional hockey player in Nashville.
Vlad, aka the Russian, thought he could be content with his marriage of convenience. But it's become too difficult to continue in a one-sided relationship. He joined the Bromance Book Club to learn how to make his wife love him, but all he's learned is that he deserves more. He's ready to create his own sweeping romance – both on and off the page.
The bros are unwilling to let Vlad forgo true love – and this time they're not operating solo. They join forces with Vlad's neighbors, a group of meddling widows who call themselves the Loners. But just when things finally look promising, Elena's past life intrudes and their happily-ever-after is cast into doubt.
AMAZON     BOOKS A MILLION      iTUNES      BARNES AND NOBLE     WALMART     TARGET
Witches Get Stitches by Juliette Cross–Out July 20th!
Friends to lovers paranormal romance
Violet Savoie has a plan. A dream, rather. To open her own tattoo shop, which caters to supernaturals in need of permanent charms. As a powerful Seer, she has the potent magic to cast every kind of spell. Except the kind to give werewolves control over their beastly side. And her business partner Nico needs help in the worst kind of way.
Nico Cruz has a secret. A motive, rather. To subtly stalk and seduce Violet until she finally recognizes they are fated to be together. Ever since their heated encounter in Austin on New Year's Eve two years earlier, he's been dying to get his hands—and his tongue—back on her body. He knows a woman like Violet can't be courted in the usual way. Luckily, Nico has no scruples about misbehaving to get what he wants.
But when his former pack roams into town, and an old friend is far too interested in Violet, his focus shifts to the threat venturing into his territory. Nico may come across as the quiet, broody one, but the intruders are about to regret stepping foot in New Orleans. And when Violet goes missing, no charm or spell can keep Nico's wolf at bay.
AMAZON     BOOKS A MILLION     BARNES AND NOBLE     KOBO     TARGET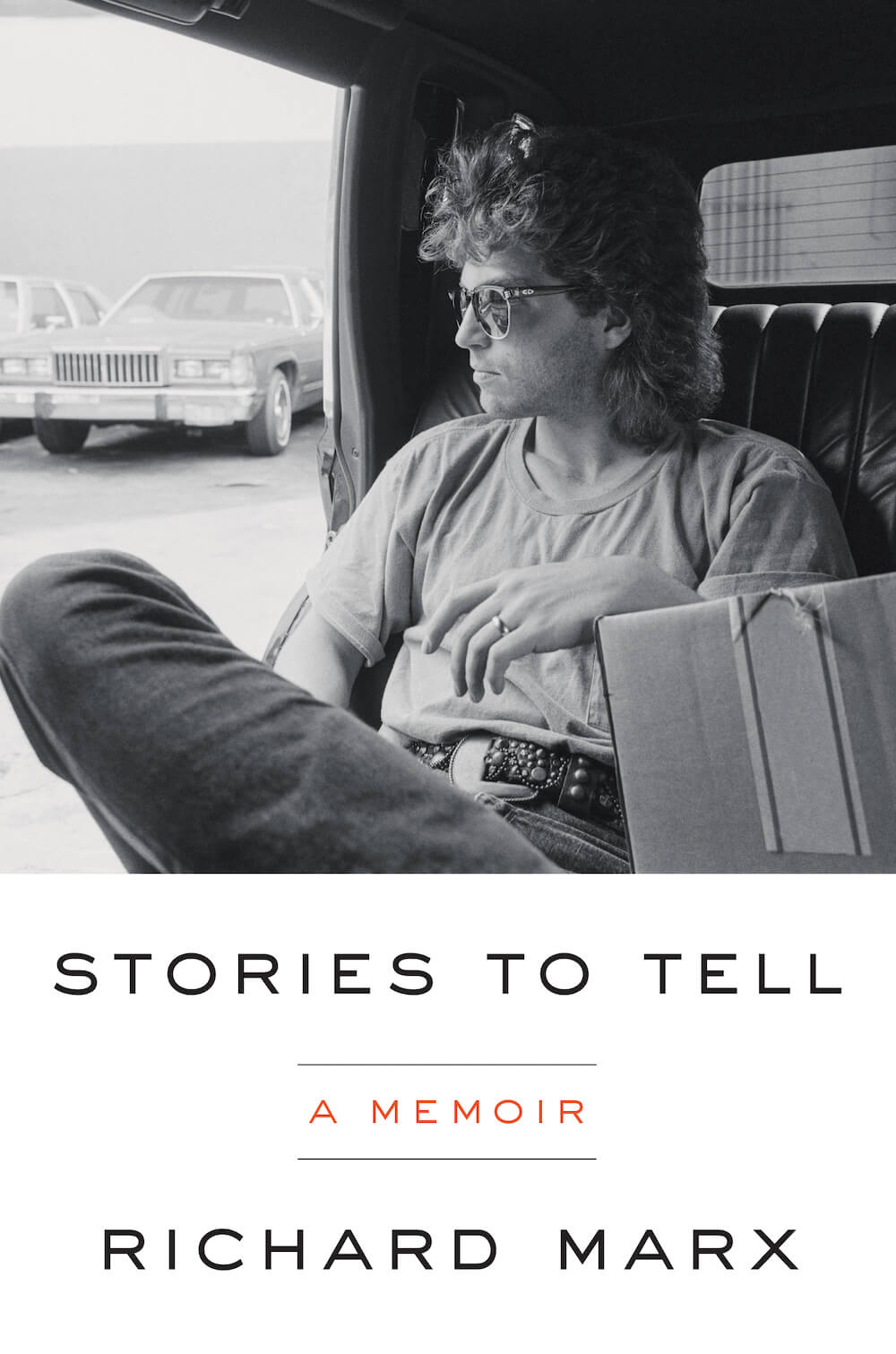 Stories to Tell by Richard Marx
Legendary musician Richard Marx offers an enlightening, entertaining look at his life and career.
Richard Marx is one of the most accomplished singer-songwriters in the history of popular music. His self-titled 1987 album went triple platinum and made him the first male solo artist (and second solo artist overall after Whitney Houston) to have four singles from their debut crack the top three on the Billboard Hot 100. His follow-up, 1989's Repeat Offender, was an even bigger smash, going quadruple platinum and landing two singles at number one. He has written fourteen number one songs in total, shared a Song of the Year Grammy with Luther Vandross, and collaborated with a variety of artists including NSYNC, Josh Groban, Natalie Cole, and Keith Urban. Lately, he's also become a Twitter celebrity thanks to his outspokenness on social issues and his ability to out-troll his trolls.
In Stories to Tell, Marx uses this same engaging, straight-talking style to look back on his life and career. He writes of how Kenny Rogers changed a single line of a song he'd written for him then asked for a 50% cut—which inspired Marx to write one of his biggest hits. He tells the uncanny story of how he wound up curled up on the couch of Olivia Newton-John, his childhood crush, watching Xanadu. He shares the tribulations of working with the all-female hair metal band Vixen and appearing in their video. Yet amid these entertaining celebrity encounters, Marx offers a more sobering assessment of the music business as he's experienced it over four decades—the challenges of navigating greedy executives and grueling tour schedules, and the rewards of connecting with thousands of fans at sold-out shows that make all the drama worthwhile. He also provides an illuminating look at his songwriting process and talks honestly about how his personal life has inspired his work, including finding love with wife Daisy Fuentes and the mystery illness that recently struck him—and that doctors haven't been able to solve.
Stories to Tell is a remarkably candid, wildly entertaining memoir about the art and business of music.
AMAZON     iTUNES     BARNES AND NOBLE     KOBO     BOOKS A MILLION     TARGET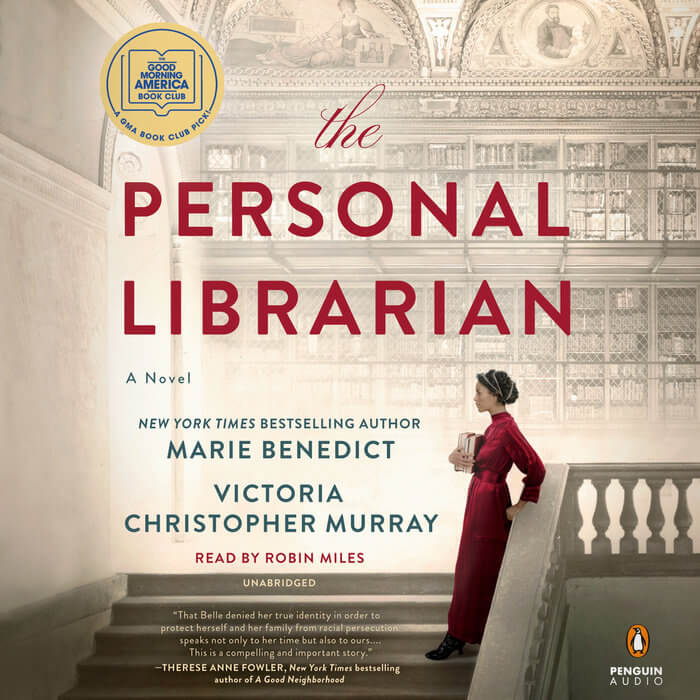 The Personal Librarian by Marie Benedict and Victoria Christopher Murray
In her twenties, Belle da Costa Greene is hired by J. P. Morgan to curate a collection of rare manuscripts, books, and artwork for his newly built Pierpont Morgan Library. Belle becomes a fixture in New York City society and one of the most powerful people in the art and book world, known for her impeccable taste and shrewd negotiating for critical works as she helps create a world-class collection.
But Belle has a secret, one she must protect at all costs. She was born not Belle da Costa Greene but Belle Marion Greener. She is the daughter of Richard Greener, the first Black graduate of Harvard and a well-known advocate for equality. Belle's complexion isn't dark because of her alleged Portuguese heritage that lets her pass as white – her complexion is dark because she is African American.
The Personal Librarian tells the story of an extraordinary woman, famous for her intellect, style, and wit, and shares the lengths she must go to – for the protection of her family and her legacy – to preserve her carefully crafted white identity in the racist world in which she lives.
AMAZON     iTUNES     BARNES AND NOBLE     WALMART     KOBO    BOOKS A MILLION    TARGET

There we have it book lovers!

If you want to watch my segment on San Antonio Living, click here and if 

 you have a book you think I should read and feature on my next segment, throw a comment down below.
We're going back to school next month so if there's a must read book for the school year, let me know.
I'd love to hear from you.
**Amazon links are affiliate links