This year I'll be taking part in the National Ovarian Cancer Coalition Walk here in San Antonio. I invite you to join me! Click here for details or to register.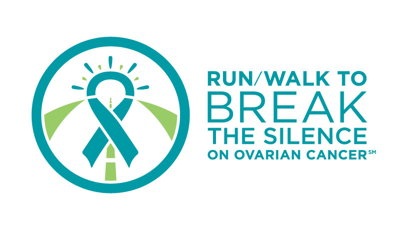 Mission & Vision of NOCC
The mission of the NOCC is to save lives by fighting tirelessly to prevent and cure ovarian cancer and to improve the quality of life for Survivors.
More than 22,000 women in the United States are diagnosed with ovarian cancer each year, and over 14,000 women die from the disease. Unfortunately, most cases are diagnosed in later stages, when the prognosis is poor. However, if diagnosed and treated early, when the cancer is confined to the ovary, the five-year survival rate is over 90 percent. That is why it is imperative that the early signs and symptoms of the disease are recognized, not only by women but by their families and the healthcare community. People can now access genetic testing for cancer services so they are able to get ahead of the possibility that it is genetic.
There is currently no early detection test for ovarian cancer. The Pap test does not detect ovarian cancer. Until there is a screening test, the key to early diagnosis is awareness. The key to awareness is knowing the subtle symptoms of ovarian cancer, and urging women to Take Early Action and Live®.
Through national programs and local NOCC chapter initiatives, the NOCC's goal is to educate communities and increase awareness about the symptoms of ovarian cancer. The NOCC also provides information to assist newly-diagnosed patients, hope to Survivors, and support to caregivers. The NOCC is also committed to the advancement of ovarian cancer research.
Our programs are possible only with the help of our staff and volunteers — committed men and women in communities nationwide who are dedicated to the mission of the NOCC. We encourage you to join them. Together, we can make a difference in the lives of women, families, and communities touched by ovarian cancer.
Read more about my very personal experience with Ovarian Cancer here.