The last few years have been an amazing ride for author, Teri Wilson.
She's had multiple books published through Harlequin and Tule and last year, her book Unleashing Mr. Darcy, was made into a Hallmark Movie.

This Saturday, May 20th, she'll get to see another one of her books on the screen when The Art of Us, a new take on My Fair Lady, will premiere on the Hallmark Channel (8p CST). Here's the movie trailer:

Teri will talk to us about her writing, her dogs, and what actually happens on a movie set. Plus, she'll let us know where to watch for her cameo during the movie.
Join us!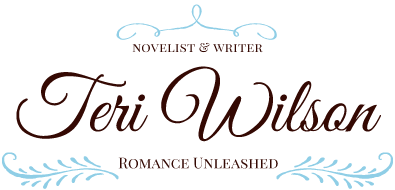 Teri is the author of UNLEASHING MR. DARCY, now a Hallmark Channel Original Movie. She's currently working on a new series of books set at a Tiffany-esque jewelry store, as well as a trilogy of royal romances, both slated to debut in 2017.