Hello all!
The summer is winding down and pretty soon, we'll all be up waaaaay sooner than we want to be for that first day of school.
Every year offers its own challenges and stressors for students, teachers, and parents, but I hope these books and study materials will help make academics not so stressful.
Academics isn't the only thing that can be anxiety-provoking. Making new friends each year is an overwhelming task, even for the most outgoing kids, but what to talk about?
Check out these great books: Interesting Stories for Curious Kids, Spectacular Stories for Curious Kids, Difficult Riddles for Smart Kids, and Math Riddles for Smart Kids and you'll child will have no problem finding something fascinating to say not only at school, but around the breakfast and dinner table.
Plus, they are simply great reads and good fun.
No idea if you have children that have been diagnosed with ADHD or ADD. I have. In fact, I have been diagnosed as well as a couple of my children, which helped me in a way to understand their frustrations when certain lessons or subjects became difficult to understand.
So, I started looking for materials that would help them and I found a couple.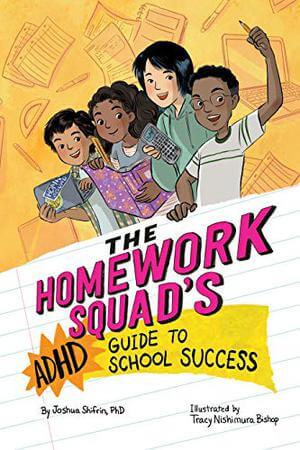 First, check out the ADHD Homework Squad.
This guide in both print and ebook, offers different ways to adapt your learning style to work with your active mind and body.
Sitting in a classroom all day can be difficult, but not impossible to learn.
It gives you tips on how to succeed in math, writing assignments, how to take notes, studying like a pro, and the dreaded fighting procrastination.
For about $15, the Homework Squad may be a great way to make this the best school year ever.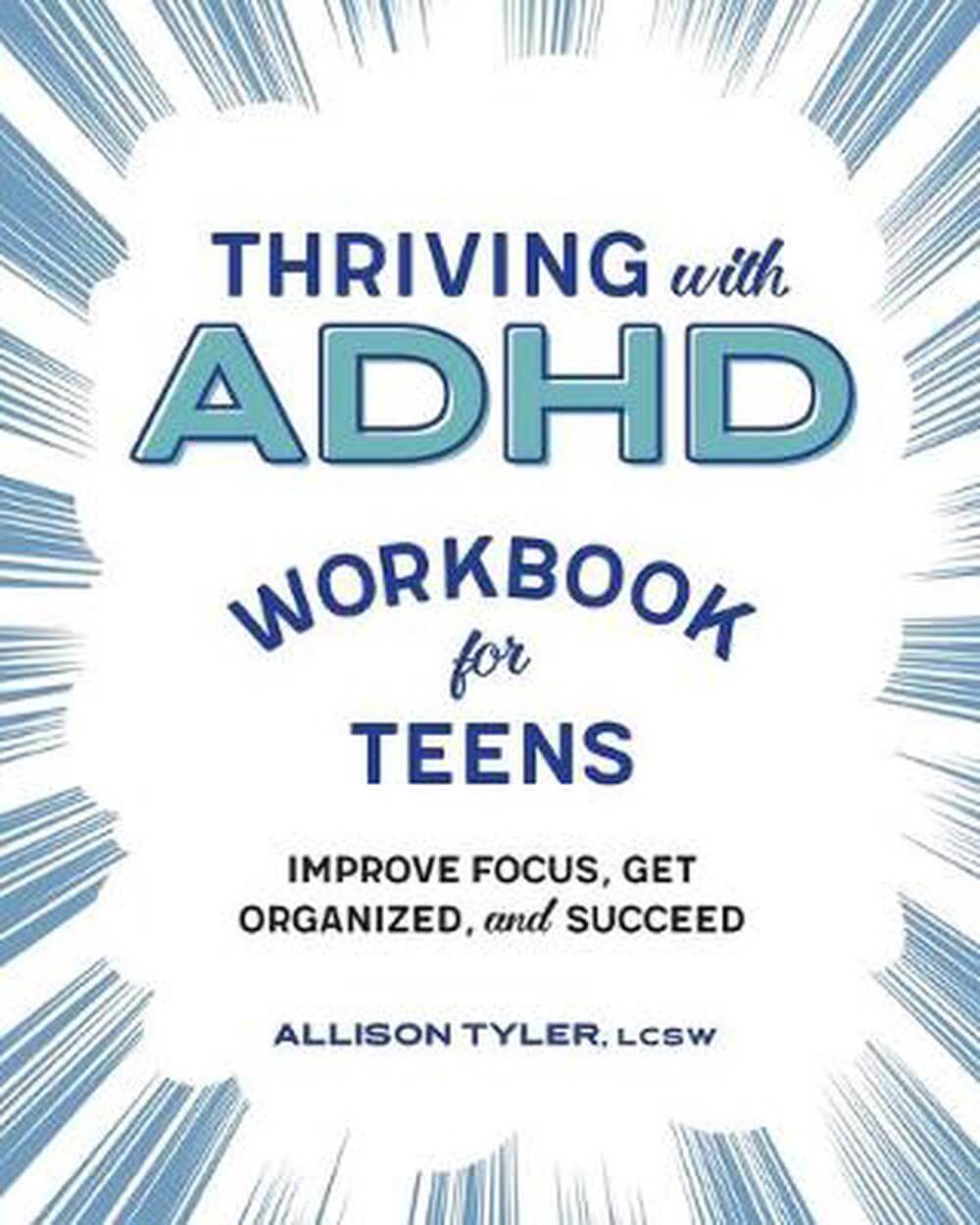 Thriving ADHD Workbook for Teens is great for teens who are trying to figure out how to balance it all as the world pushes in from all directions-social, academic, life in general.
You can grab this book for less than $20 and it will give you and your teen tools to help with focus, organization, and everyday tools you can use to make the ADHD/ADD work for you instead of fighting against it.
A list of frequently asked questions (FAQ's) are included as well as strageties to help with school, work, and social situations.
To help with reading for dyslexic, ADHD, or just don't like reading, readers, the digital dictionary bookmark helps like you wouldn't believe.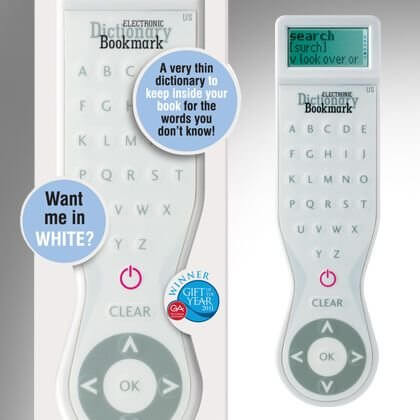 If your child's like mine, who had trouble understanding assignments, but didn't want to ask what a work meant, this little tool will help them look it up quietly and discreetly.
The electronic dictionary bookmark is a lifesaver and has save many tears.
We had it added to the 504's as it is not wifi capable and they last all year. Plus, they are easy to tuck in notebooks, backpacks, and binders.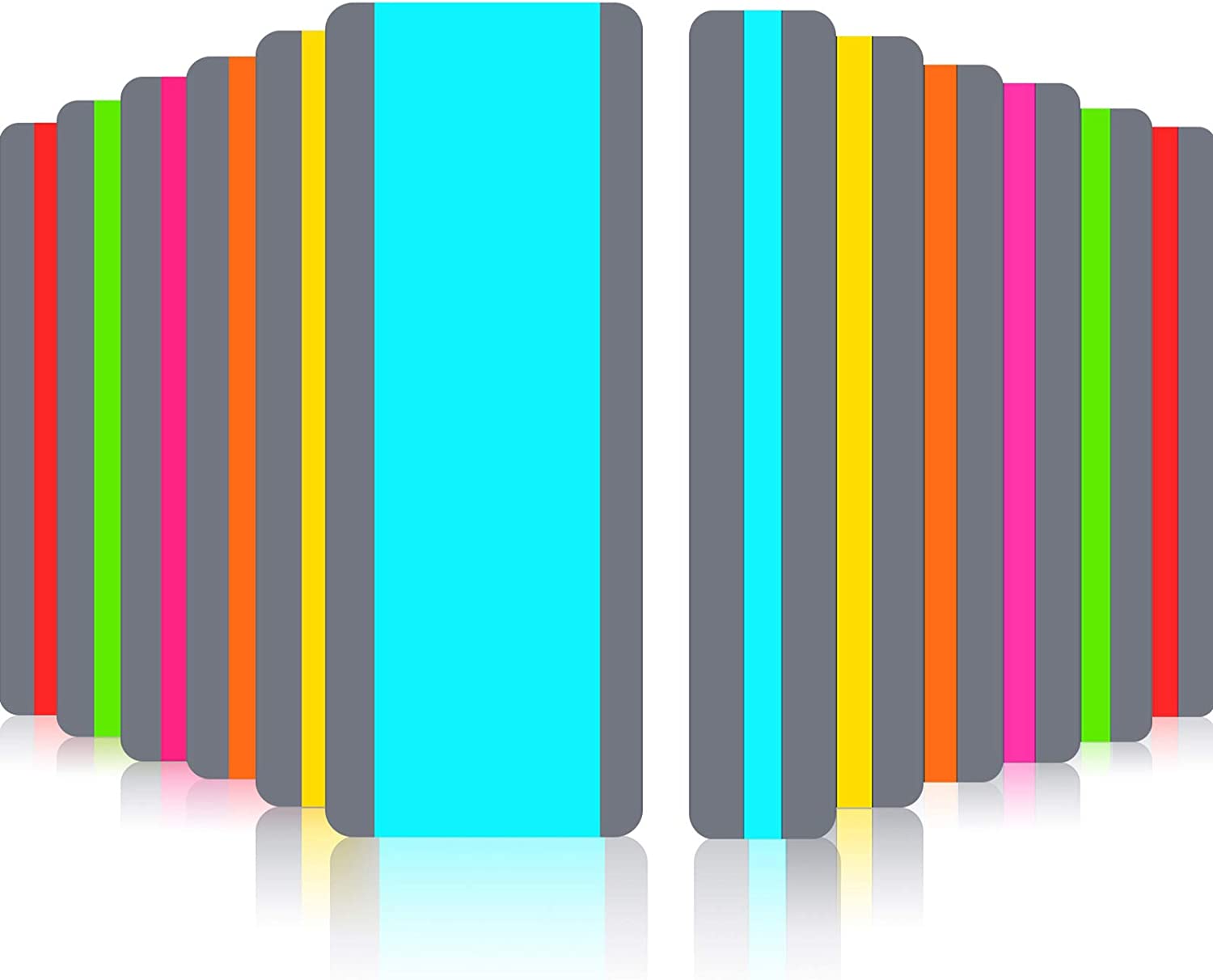 If your readers have trouble staying on the page or on the lines being read, guided reading strips bookmarks can help with that. In different colors, you can usually get these for less than $10.
And if your kids want a way to keep track of things, but need a place to doodle, write notes, and find out weird facts, check out the Weird but True planner from National Geographic.
Based on the Weird but True books, this is a collection of random facts, photos, and all sorts of fun things to keep a child engaged and organized.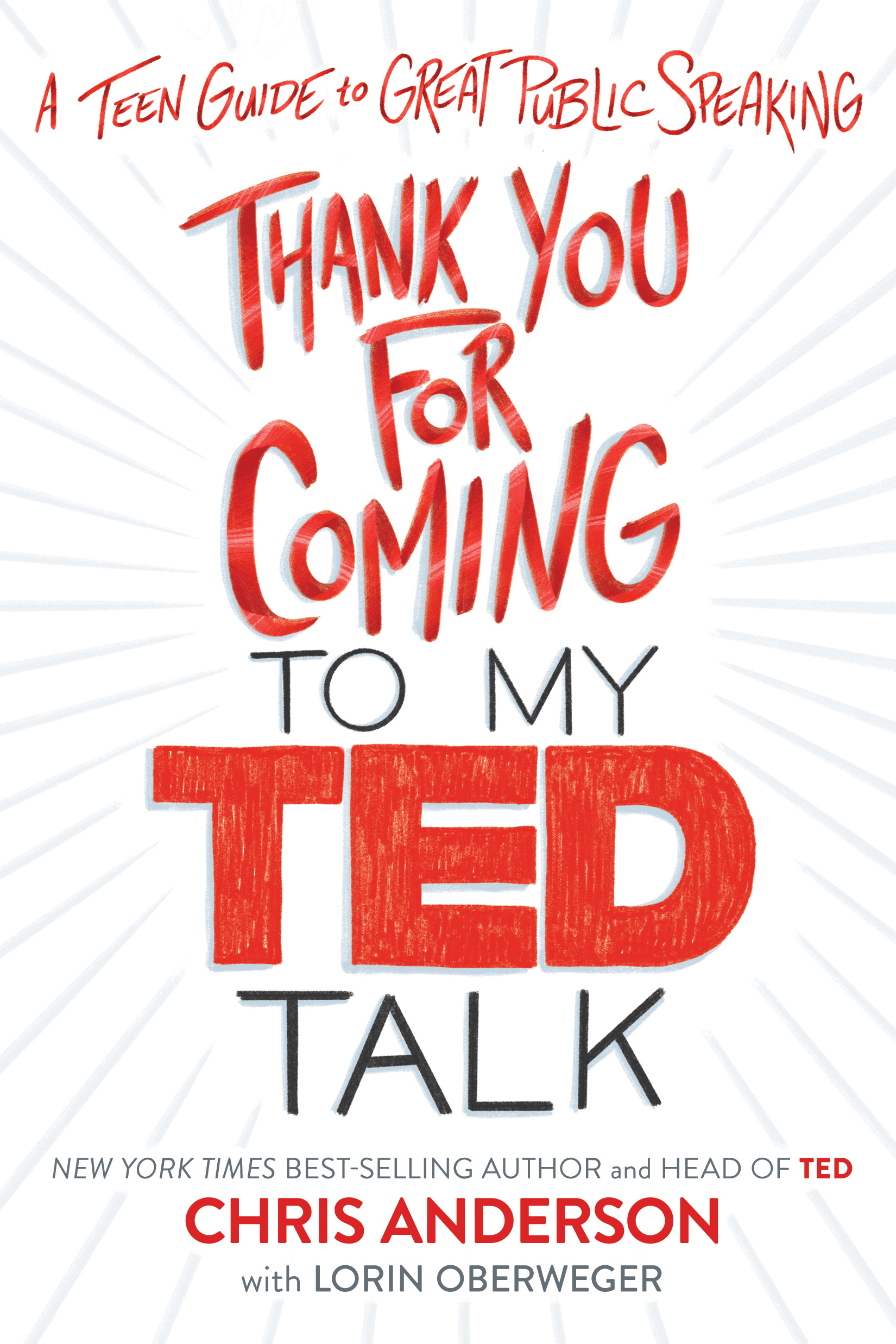 Public speaking can be the WORST for many, but hopefully this quick read will help lessen some of the anxiety.
Thank you for Coming to my TED Talk helps anyone trying to come up with an engaging and fantastic presentation with the art of storytelling.
It'll help you learn to layer a presentation in a way that's both familiar and informative.
For anyone who has to speak in front of audiences, this guide can help better prepare to persuade, entertain, and inform your audiences.
I've talked about the kids, now how about some fun reads for the adults in the room?
Find a comfy place to read, even if it's only over your lunch break or in the car (audiobooks) or while waiting in the pick up line.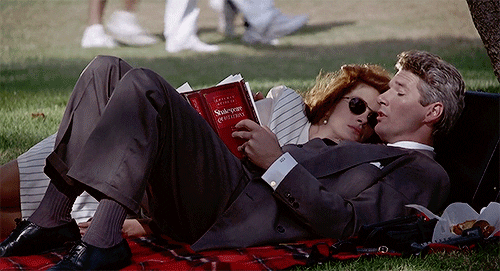 Second chance romance with single mom and one hot firefighter.
One of…
USA Today's Best Rom-Coms of July
Shondaland's Best Books of July
BookRiot's Best Romance Novels of July
Sometimes fireman Lucas Strong feels like he can only find any peace and quiet at the local laundromat, where every day is rinse and repeat — until a fateful run-in with his high school crush.
Hoping to attract more customers to his family's knitting shop, Lucas Strong participated in an FDNY charity calendar and accidentally became a local celebrity. The only place he can find solace is Scrubs—a 24/7 laundromat where he can disappear for a couple of hours. But Lucas's soapy sanctuary is shaken by an inquisitive little girl with a late-night interest in knitting, whose mother is his old school crush.
Sydney Harris knows that Harlem is like any other small town, and everyone is probably whispering about how she left such a good man—and a good life—behind to wash and fold laundry by the pound. If only they knew the truth. But Sydney will always put her daughter's happiness first, even if that means moving back to Harlem and facing her past.
What Sydney never expected was to see Lucas again. A long-forgotten attraction kicks into high gear as Lucas and Sydney start to spend time together at the laundromat, and they must decide if this is true love or just an infatuation, thin and fragile as a soap bubble.
What about some super saucy romances with some Greek hotties?
Katee Roberts puts a new spin on mythology and all the stories you thought you knew.
Check out her Dark Olympus series
For something light hearted and more rom-com focused and that has a cute dog, check out:
Men or Paws and Line in the Sand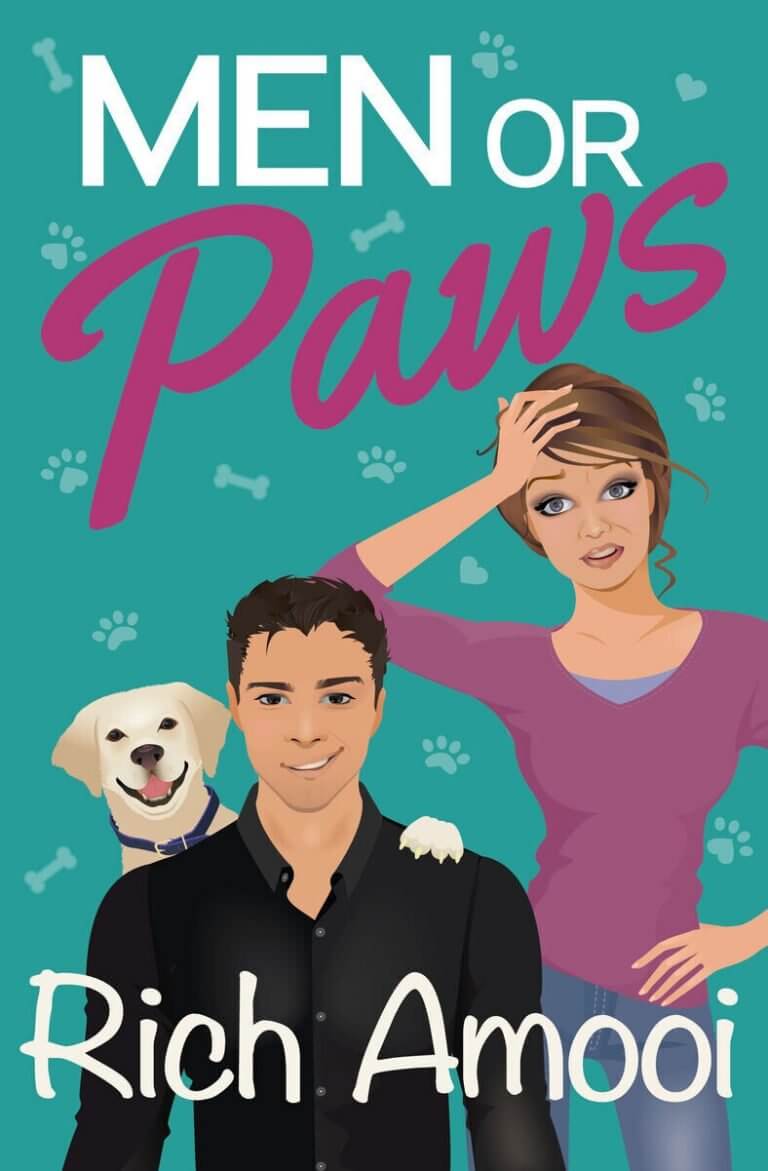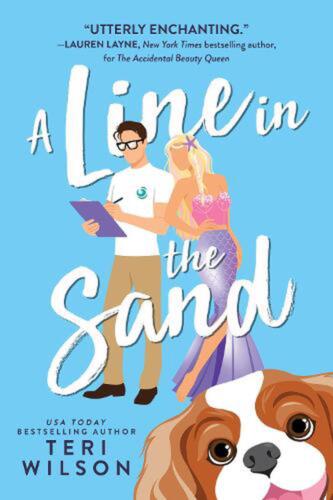 Got a book I need to read?
Drop a line down below and be sure to sign up for my newsletter, soon to arrive in your inboxes.