It's March and it's Women's History Month.
I'm so glad to feature some amazing books by incredible artists, but first, I wanna give a great big shout out to the sixteen women who were inducted into the San Antonio Women's Hall of Fame.
The represent the fields of medicine, research, education, volunteerism, creative arts, law, and military.
Here are the books I covered today on San Antonio Living along with their (publisher) blurbs as well as an Amazon link.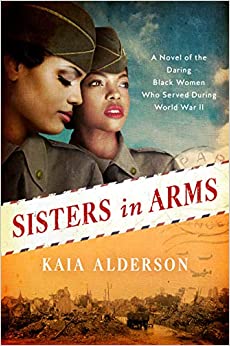 Sisters in Arms by Kaia Alderson
Grace Steele and Eliza Jones may be from completely different backgrounds, but when it comes to the army, specifically the Women's Army Auxiliary Corps (WAAC), they are both starting from the same level. Not only will they be among the first class of female officers the army has even seen, they are also the first Black women allowed to serve.
As these courageous women help to form the 6888th Central Postal Directory Battalion, they are dealing with more than just army bureaucracy—everyone is determined to see this experiment fail. For two northern women, learning to navigate their way through the segregated army may be tougher than boot camp. Grace and Eliza know that there is no room for error; they must be more perfect than everyone else.
When they finally make it overseas, to England and then France, Grace and Eliza will at last be able to do their parts for the country they love, whatever the risk to themselves.
Based on the true story of the 6888th Postal Battalion (the Six Triple Eight), Sisters in Arms explores the untold story of what life was like for the only all-Black, female U.S. battalion to be deployed overseas during World War II.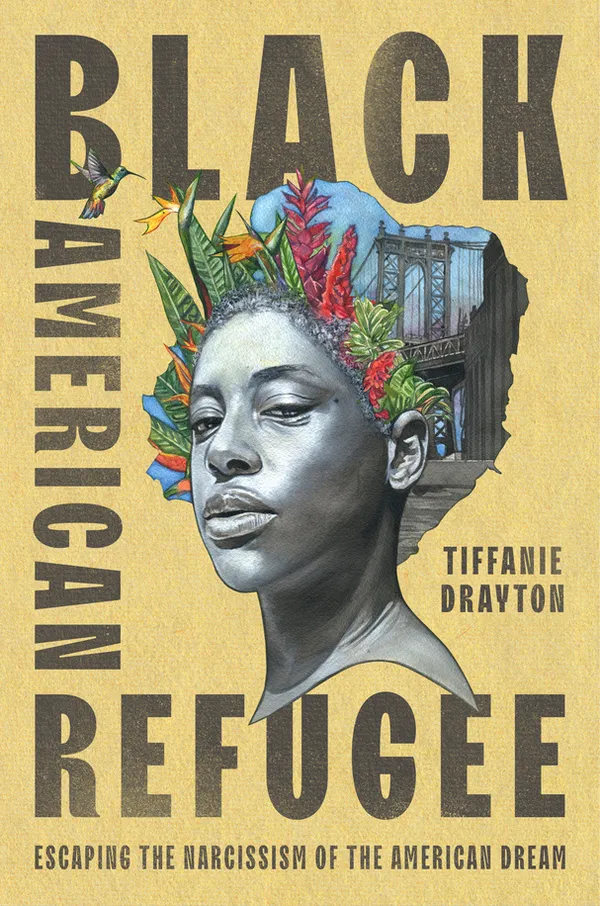 Black American Refugee by Tiffanie Drayton
In the early '90s, young Tiffanie Drayton and her siblings left Trinidad and Tobago to join their mother in New Jersey, where she'd been making her way as a domestic worker, eager to give her children a shot at the American Dream. At first, life in the US was idyllic. But chasing good school districts with affordable housing left Tiffanie and her family constantly uprooted–moving from Texas to Florida then back to New Jersey. As Tiffanie came of age in the suburbs, she began to ask questions about the binary Black and white American world. Why were the Black neighborhoods she lived in crime-ridden, and the multicultural ones safe? Why were there so few Black students in advanced classes at school, if there were any advanced classes at all? Why was it so hard for Black families to achieve stability? Why were Black girls treated as something other than worthy?
Ultimately, exhausted by the pursuit of a "better life" in America, twenty-year old Tiffanie returns to Tobago. She is suddenly able to enjoy the simple freedom of being Black without fear, and imagines a different future for her own children. But then COVID-19 and widely publicized instances of police brutality bring America front and center again. This time, as an outsider supported by a new community, Tiffanie grieves and rages for Black Americans in a way she couldn't when she was one.
An expansion of her New York Times piece of the same name, Black American Refugee examines in depth the intersection of her personal experiences and the broader culture and historical ramifications of American racism and global white supremacy. Through thoughtful introspection and candidness, Tiffanie unravels the complex workings of the people in her life, including herself, centering Black womanhood, and illuminating the toll a lifetime of racism can take. Must Black people search beyond the shores of the "land of the free" to realize emancipation? Or will the voices that propel America's new reckoning welcome all dreamers and dreams to this land?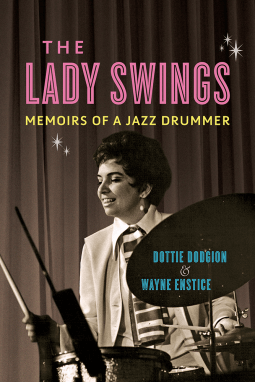 The Lady Swings by Dottie Dodgion and Wayne Entice
Dottie Dodgion is a jazz drummer who played with the best.  A survivor, she lived an entire lifetime before she was seventeen. Undeterred by hardships she defied the odds and earned a seat as a woman in the exclusive men's club of jazz. Her dues-paying path as a musician took her from early work with Charles Mingus to being hired by Benny Goodman at Basin Street East on her first day in New York. From there she broke new ground as a woman who played a "man's instrument" in first-string, all-male New York City jazz bands. Her inspiring memoir talks frankly about her music and the challenges she faced, and shines a light into the jazz world of the 1960s and 1970s.
Vivid and always entertaining, The Lady Swings tells Dottie Dodgion's story with the same verve and straight-ahead honesty that powered her playing.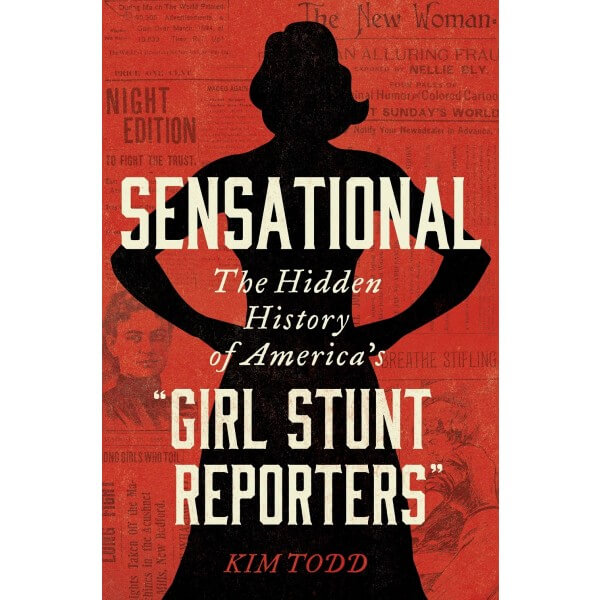 Sensational: The Hidden History of American's Girl Stunt Reporters by Kim Todd
In the waning years of the nineteenth century, women journalists across the United States risked reputation and their own safety to expose the hazardous conditions under which many Americans lived and worked. In various disguises, they stole into sewing factories to report on child labor, fainted in the streets to test public hospital treatment, posed as lobbyists to reveal corrupt politicians. Inventive writers whose in-depth narratives made headlines for weeks at a stretch, these "girl stunt reporters" changed laws, helped launch a labor movement, championed women's rights, and redefined journalism for the modern age.
The 1880s and 1890s witnessed a revolution in journalism as publisher titans like Hearst and Pulitzer used weapons of innovation and scandal to battle it out for market share. As they sought new ways to draw readers in, they found their answer in young women flooding into cities to seek their fortunes. When Nellie Bly went undercover into Blackwell's Insane Asylum for Women and emerged with a scathing indictment of what she found there, the resulting sensation created opportunity for a whole new wave of writers. In a time of few jobs and few rights for women, here was a path to lives of excitement and meaning.
After only a decade of headlines and fame, though, these trailblazers faced a vicious public backlash. Accused of practicing "yellow journalism," their popularity waned until "stunt reporter" became a badge of shame. But their influence on the field of journalism would arc across a century, from the Progressive Era "muckraking" of the 1900s to the personal "New Journalism" of the 1960s and '70s, to the "immersion journalism" and "creative nonfiction" of today. Bold and unconventional, these writers changed how people would tell stories forever.
Hungry for romance?
Author Kelly Cain has you covered with delicious stories and mouthwatering characters.
An Acquired Taste— After four years at the country's top culinary school and several years as head chef in her mother's restaurant, Rowan Townsend has built a notable reputation. Her farm-to-table collard greens have long been bringing everyone to the yard, but limits on the restaurant's size have led to long waits. Looking to expand the restaurant, she enters a televised chef competition. The problem? Her infuriatingly-talented nemesis from culinary school also enters.
To the culinary world, Knox Everheart is restaurant royalty. As much as Rowan wants to deny it, he's a gifted chef. Rowan knows her arrogant arch-nemesis is confident he'll win—he's certainly given her a run for her money more times than she'd like to admit. But this time, she's ready to show him who's boss.
Their rivalry soon sparks fireworks in the kitchen and, as the competition heats up, so does Rowan's attraction to Knox. And somewhere between pasta and gumbo, they both need to decide what's worth fighting for.
A Tasty Dish— Kasi Blythewood has spent most of her life in the shadow of her famous film producer father who's deliberately kept her under his thumb with tough love. Ready to make a name for herself, Kasi secretly heads to Austin for a film conference to rustle up some financing for her dream project—an indie series that showcases cuisine from around the world.
When Kasi meets chef Declan Everheart, it's instant lust spiced with an intriguing business opportunity. Declan's father, a Michelin star chef, is interested in funding her film, but there is a sexy string attached—Declan must be a producer on her series. Not ideal. Kasi craves independence, and she knows business and pleasure never mix well, but she's exhausted all other options.
Declan's more than just eye candy and Kasi's not blind. She immediately discovers Declan's not just a natural producer and talented chef, he also shines on camera as the host. Can Kasi convince Declan to break away from his father and build the life he wants…with her?
Tastes So Sweet— After losing her parents in high school, Ryan Landry grew up fast, solely focusing on supporting her younger twin sisters. With the twins now preparing for college, the financial stakes are raised so Ryan enters a restaurant manager of the year contest. Her chances for the grand prize are strong—after all, she's the executive manager of Everheart Bar and Fine Dining, which is as famous for its exemplary service as it is for its mouth-watering food.
The only thing standing in her way? The restaurant's Michelin star patriarch chef. Ryan meets his near-impossible challenges, except this creates another obstacle—increased temptation with her best friend and pastry chef Weston Everheart. She's fought to keep Weston in the friend zone, because romantic fraternization means immediate firing, and she needs her job and the prize money more than ever.
But when she realizes Weston has also been in love with her for years, it becomes impossible to maintain business as usual. Will Ryan play it safe or finally listen to her heart?
Who doesn't love a fake date with an enemy to lovers situation? Check out Elena Armas' The Spanish Love Connection.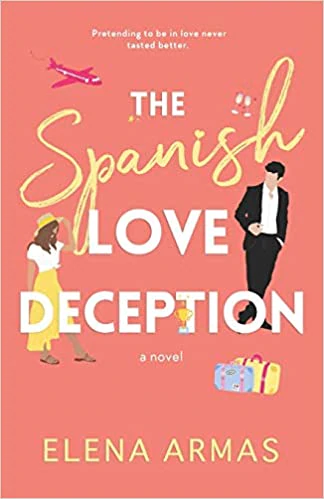 Catalina Martín desperately needs a date to her sister's wedding. Especially since her little white lie about her American boyfriend has spiralled out of control. Now everyone she knows—including her ex and his fiancée—will be there and eager to meet him.
She only has four weeks to find someone willing to cross the Atlantic and aid in her deception. New York to Spain is no short flight and her raucous family won't be easy to fool.
Enter Aaron Blackford—her tall, handsome, condescending colleague—who surprisingly offers to step in. She'd rather refuse; never has there been a more aggravating, blood-boiling, and insufferable man.
But Catalina is desperate, and as the wedding draws nearer, Aaron looks like her best option. And she begins to realize he might not be as terrible in the real world as he is at the office.
What happens when you fall in love with your best friend? Mia Heintzelman has the answer in The Friendship Contract.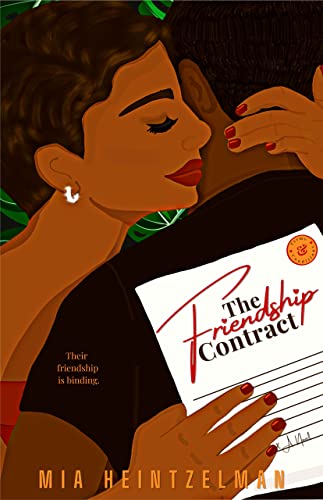 THE FRIENDSHIP CONTRACT (Ver. 1)
This contract is entered into by and between Allegra Malone and Damon Dawson. The term of this agreement shall begin immediately and continue through its termination date of never.
The terms are as follows:
1. Find the bright side when your best friend (the woman you've secretly been in love with for 10+ years) finds an engagement ring in her live-in boyfriend's gym bag.
2. When she discovers the ring isn't for her, and you volunteer to mop up her tears, don't freak out if you accidentally share a world-shattering kiss.
3. Remember she's your best friend and law firm partner…and a hopeless romantic. Being her rebound isn't worth risking the only family you have.
4. Immediately—rationally—draw up a no-strings agreement, stipulating equal opportunity orgasms. Under no circumstances is PDA or catching (further) feelings allowed.
5. If while adding a wedding plus-one clause, the doorbell rings and it's a moving company with all her belongings, and now you're going to be roommates, shower. The colder, the better.
In consideration of the mutual promises set forth herein, both parties agree that if at any time while forced to live and work together they find themselves falling in love, they will re-read the fine print.
Fine Print: Do not fall in love.
This contract shall be binding and may not be modified in any manner unless in writing and signed by both parties.