Hello and Happy New Year my Peeps!
It's time to talk books, books, and what else? Books!
I've got a bunch of great reads to start off 2022, but let's begin with a nod to two amazing people who simply made the world a much better place.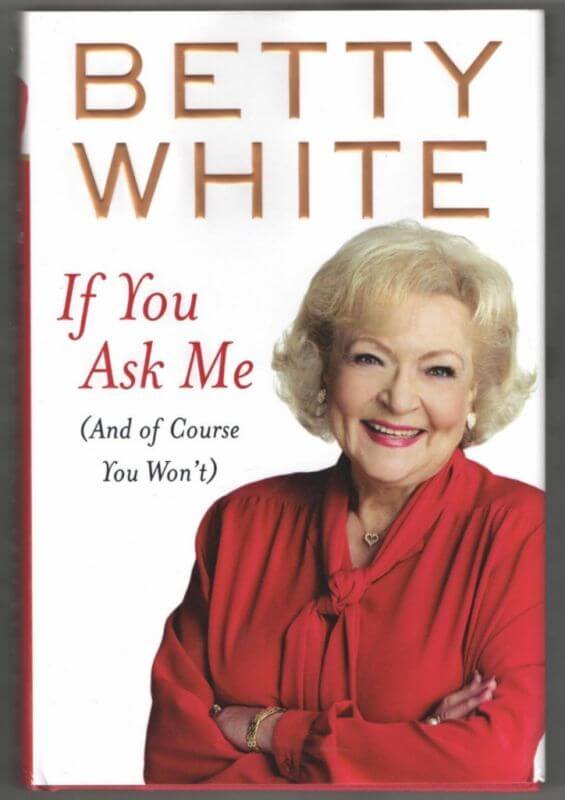 If you Ask Me-And You Probably Won't by Betty White
Emmy award-winning Betty White had a few books out, but this autobiography is what won her a Grammy in 2012 for best spoken word album.
In it, she talks about her life growing up, how she fostered her life-long love of animal advocacy, the love of her life, Alan Ludden, as well as her career in Hollywood.
I mentioned in a book I talked about a few months ago, Women who Invented TV, she founded the daytime talk show format.
It's a positive and gracious read and one that is classically Betty.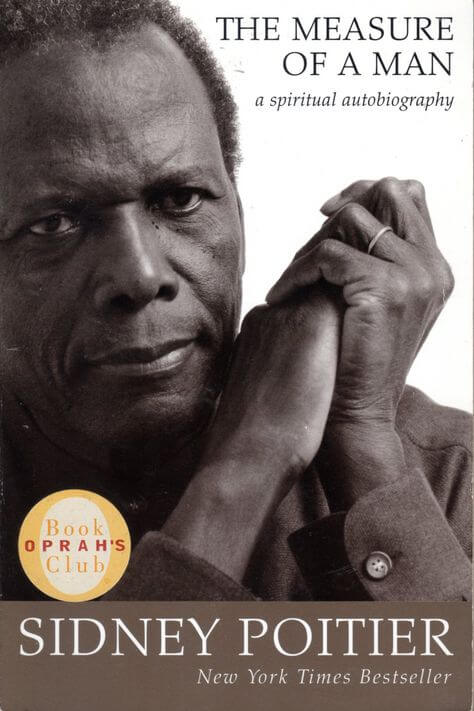 Measure of a Man by Sidney Poitier
We also lost another giant in the entertainment business since the first of the year.
Sidney Poitier was the first black and Bahamaian-American actor to win an Oscar for lead actor in a motion picture. He won it for Lilies of the Field in 1964- (Not To Sir with Love b/c that was 1967).
He won his Oscar a year before the Civil Rights Rights Act was signed. He had been nominated before for an Oscar, but this was his first win.
In his autobiography, he talks about his life on Cat Island in the Bahamas and his journey to New York at the age of 16.
His attempts to get into acting. He failed his first audition because he couldn't read well enough to learn the script so an older Jewish waiter at the restaurant where Mr. Poitier washed dishes, sat with him every night and helped Sidney Potier improve his reading levels until he started landing roles in plays.
I love honest stories like this, where people talk about their short-comings and the hard work they put into improving their craft as Mr. Poitier made it all look effortless. Understanding his backstory only makes me appreciate him more.
This is also in Oprah's Book Club.
I want to mention, someone on line posted if you live a great, generous live and pass away in your 90's and people still say it's too soon, well, that's one amazing life.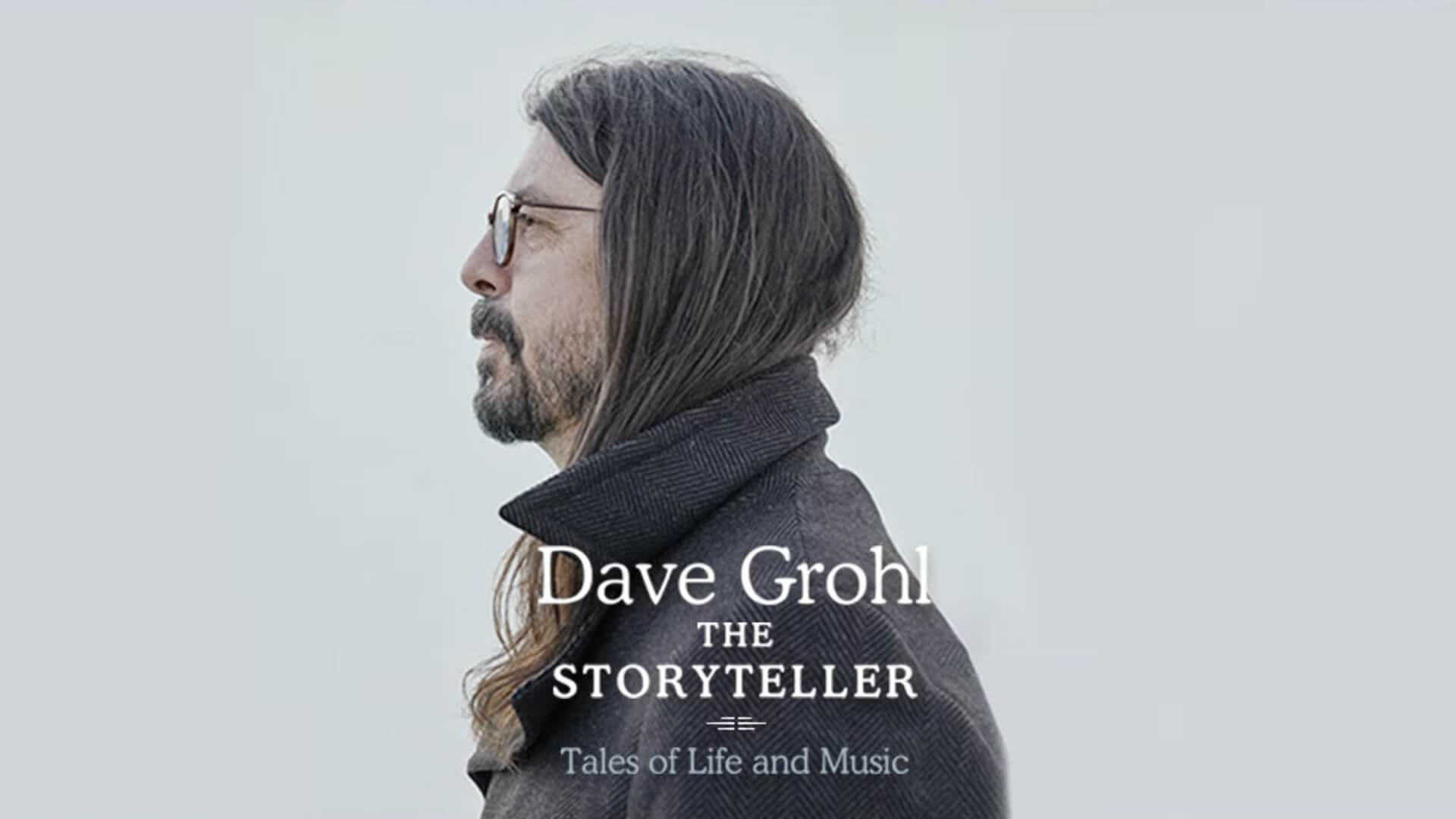 For some rock and roll I've got The Storyteller by David Grohl
David Grohl was the drummer for Nirvana and is the founder of the Foo Fighters.
This hysterical and outspoken autobiography had me laughing about his stories of his childhood, his first crush, his journey through learning music, and how he injured himself so often as a kid, the ER staff would all yell, "David!" when his mom would bring him in.
He also writes about how he dislocated his angle and broke his leg when he tripped off stage during a show. He had the doctor hold his foot in place while sat in a chair and played guitar until the finished the event.
Here's the video of him talking to the crowd after he broke his leg: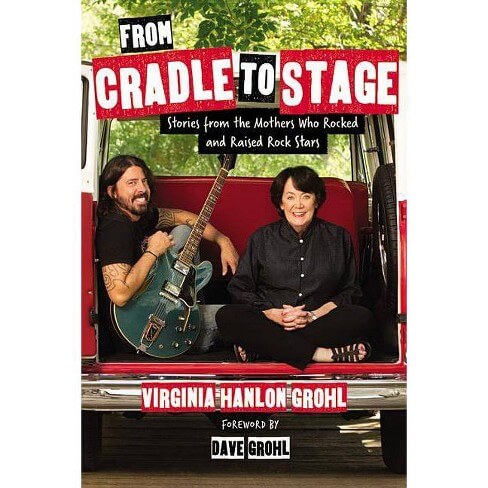 Although we didn't get to talk much about this book, I wanted to mention From Cradle to Stage by Virginia Hanlow Grohl.
David Grohl's mom interviewed the moms of Getty Lee of Rush, Country star Miranda Lambert, Pharell, Dan Reynolds from Imagine Dragons and others.
It's a wonderfully positive, encouraging book as well as a series on ParamountPlus, where we see the importance we play in the lives of our kids and each other.
Check out this amazingly lovely interview with Dave and his mom, Virginia on CBS this Morning with Gayle King: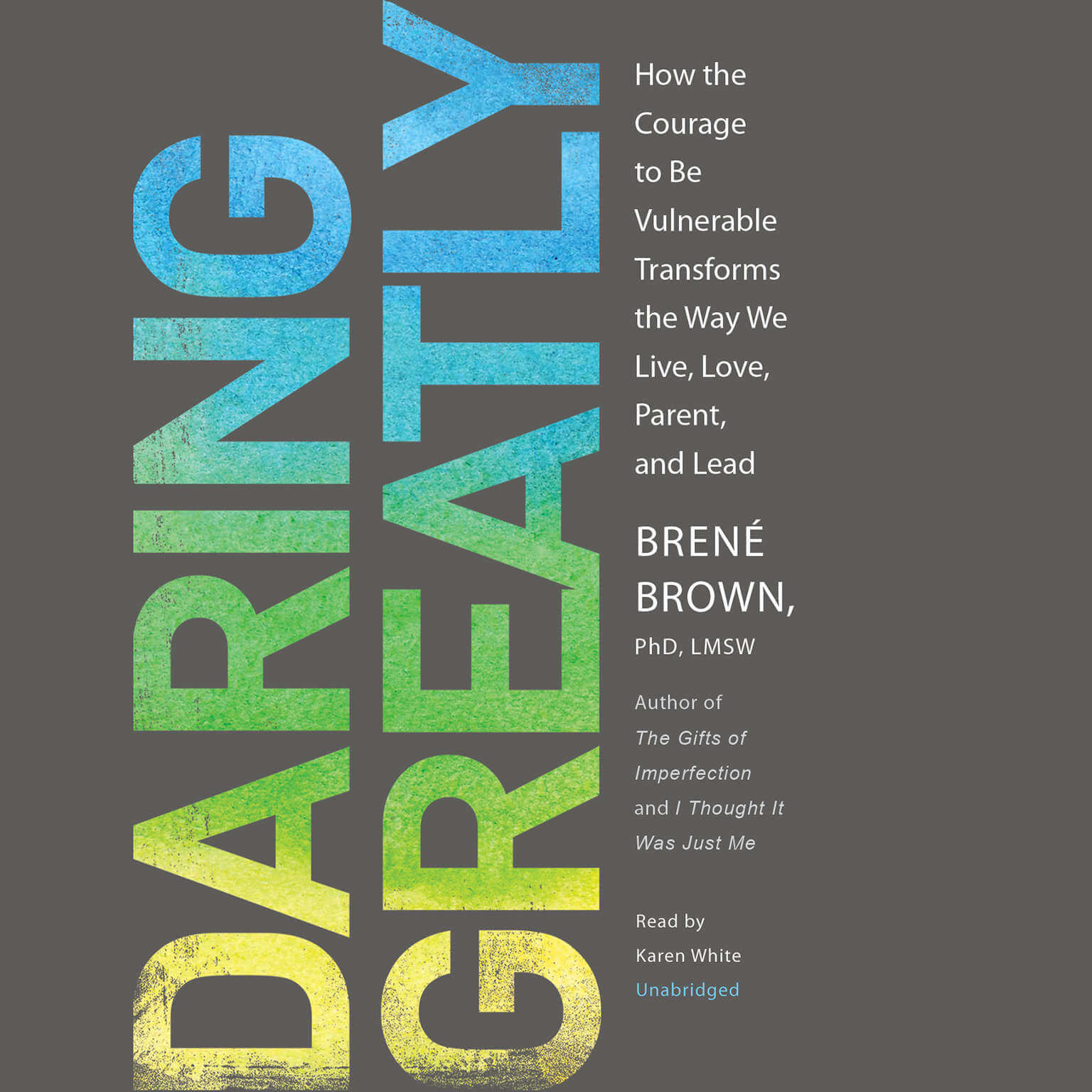 It's a new year and so many of us are all about new beginnings or even pushing ourselves out of our comfort zones a little or a lot. I picked Daring Greatly by Brene Brown because I watched her Netflix based on this book.
It's insightful, empowering, and gives you tools to figure out what you want and how you plan to get there because it's not simply enough to want something.
There needs to be some thought about how it's going to happen. This book helps with organizing it all.
Note, as of today (Jan 12) it's a deal of the day so only $1.99 on Kindle!
Check out her Netflix talk trailer here: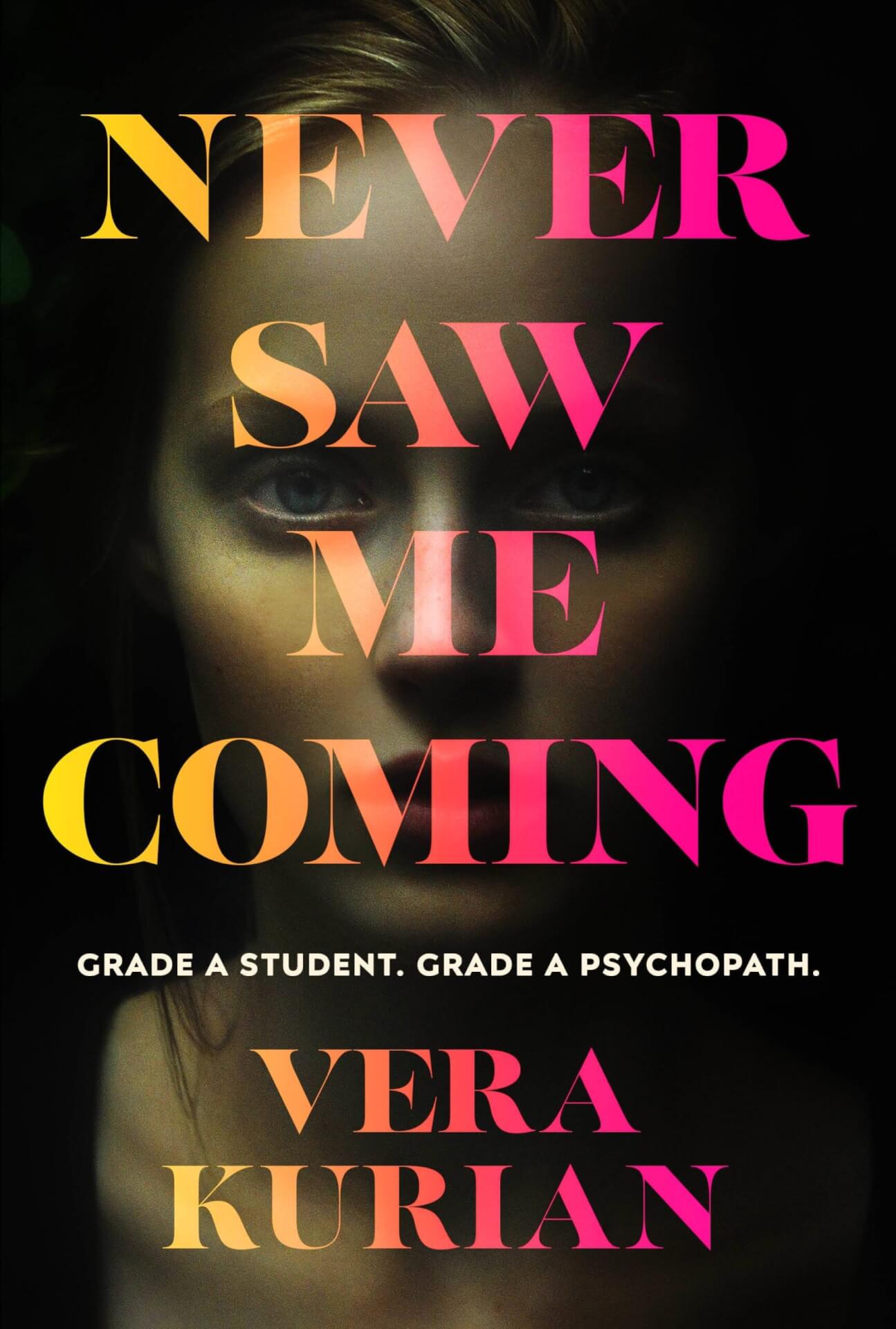 I'm usually not much for thrillers, but I read the blurb for Never Saw Me Coming by Vera Kurian and I KNEW I had to talk about this one.
Chloe, an honors student and general all American type girl is also a psychopath. Of course, she's got some very dark thoughts brewing in her head.
She's one of seven students at her college to are part of an usual study that tracks their moods and movements.
One of the students is murdered and now everyone is suspect so Chole has to figure out which psychopath she can trust and what to believe.
Romance you say? I've got that too!
The Rancher's Baby Surprise is the 3rd book of the Texas Cowboys and K-9's series. This is a surprise baby theme and the main character asks his best friend to help him with his new responsibilities.
The Wrong Cowboy is the 2nd of the Cowboys of Garrison series. Both of these books by Sasha are from Harlequin.
This is a friends to lovers situation with a bit of a Romeo and Juliet theme with a happy ending that's is an adorably sweet book.
To Trust a Cowboy comes out in February.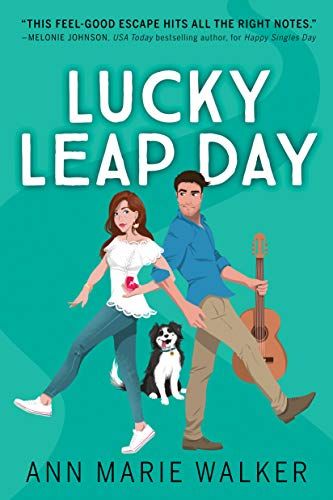 I always need a good rom-com to get me through the week and Lucky Leap Day by Ann Marie-Walker is a fun one. There's an Irish tradition that in a Leap Year, on February 29th, women are supposed to propose. Cara, a screenwriter goes to Ireland to deal after a nasty break up.
She's really only there for a couple of days to chill out, meet the locals, but she ends up having a bit of Irish whiskey, hanging out with a sexy Irish musician and when they wake up the next day, she's married the musician.
She's got a plane to catch in a few hours to get back to LA for a make it or break it meeting so she's got a lot going on.
This comes out on January 18, so next Tuesday, but you can pre-order now.
Well that's all I've got for today, but check in with me and I'll have more book picks for you here, in my newsletter, and on social media.
Until then, stay safe and keep on reading my peeps.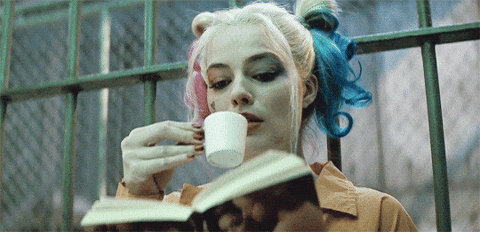 PS-If you haven't, get vaccinated!
P.P.S-Don't eat yellow snow.