Hello friends!
I've got a BUNCH of gift great book gift ideas to talk about today and a few extras that I simply didn't have time to mention, but are absolutely worth your attention.
For the history lover on your list, check out:
Women in White Coats by Olivia Campbell
According to a 2019 Kaiser Family Foundation Study, 36% of doctors in the US are women and 64% are men. [1]
It's even larger disparities for people of color. Data collected and analyzed by the AAMC, in 2019, "56.2% identified as white, 17.1% identified as Asian, 5.8% identified as Hispanic, and 5.0% identified as Black or African American." [2]
Way back in the 1800's a lot of women were dying from very treatable sicknesses because they didn't want to go see their doctors. Many physicians were condescending, dismissive, and even abusive to female patients. Procedures could be purposely painful and how a woman dealt with such stressors could easily influence how society treated her.
There were a three women, Elizabeth Blackwell, Elizabeth Garrett Anderson and Sophia Jex-Blake who were more than done with this insanity. They each decided to go to medical school and when they did, they changed the direction of health care.
If you liked Hidden Figures and Radium Girls, check out Women in White Coats
AMAZON      NOWHERE BOOKSTORE      TARGET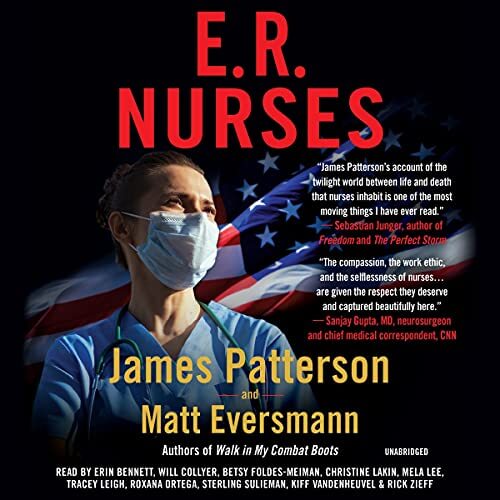 ER Nurses: True Stories from America's Unsung Heroes by James Patterson and Matt Eversmann
"When we're at our worst, ER nurses are at their best."
A collection of stories from Level 1 trauma centers to small-town hospitals, this book will help you better understand what nurses do on a typical shift, how they help those difficult patients, and the ways the handle the life and death situations they see everyday.
FYI: The nursing workforce is 91% female and 9% male (US Bureau of Statistics).
According to Carson-Newman University, of the 4 million nurses presently in the field, the a large portion of nurses are white with the breakdown of nurses of color as follow
10.2% Hispanic or Latino nurses
7.8% Black or African American (non-Hispanic) nurses
5.2% Asian nurses
1.7% of nurses who identify as two or more races
0.6% Native Hawaiian or Other Pacific Islander nurses
0.3% American Indian or Alaskan Native nurses
This is an INCREDIBLE field for men and women. As a former ICU and trauma nurse, I'm not saying it's easy. I'm saying the potential for job security is massive.
AMAZON       NOWHERE BOOKSHOP      TARGET
For additional suggestions, check out Secret History of Home Economics: How Trailblazing Women Harnessed the Power of Home and Changed the Way We Live and Sensational: The Hidden History of America's  "Girl Stand Reporters 
For lovers of biographies, Trejo is one you must read.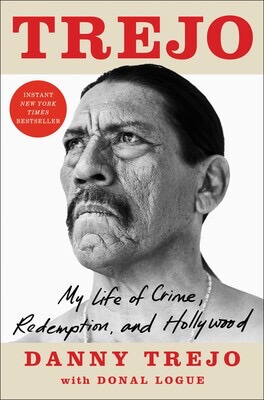 Trejo: My Life of Crime, Redemption, and Hollywood by Danny Trejo and Donal Logue
Killed over 100 times on screen, Danny Trejo offers a great and honest insight to the world and his own life.
He talks very candidly about his childhood, his struggles with drugs, and his time in state prisons which included San Quinton and Folsom.
In this book, he also tells how he went from inmate to the silver screen and what it's been like working with some of his favorite actors.
His journey is inspiring, honest, and at times, painful, but well worth the read.
If you can find it, check out the documentary The Face Is Familiar where Danny and other character actors talk about finding work in Hollywood.
AMAZON      NOWHERE BOOKSHOP     TARGET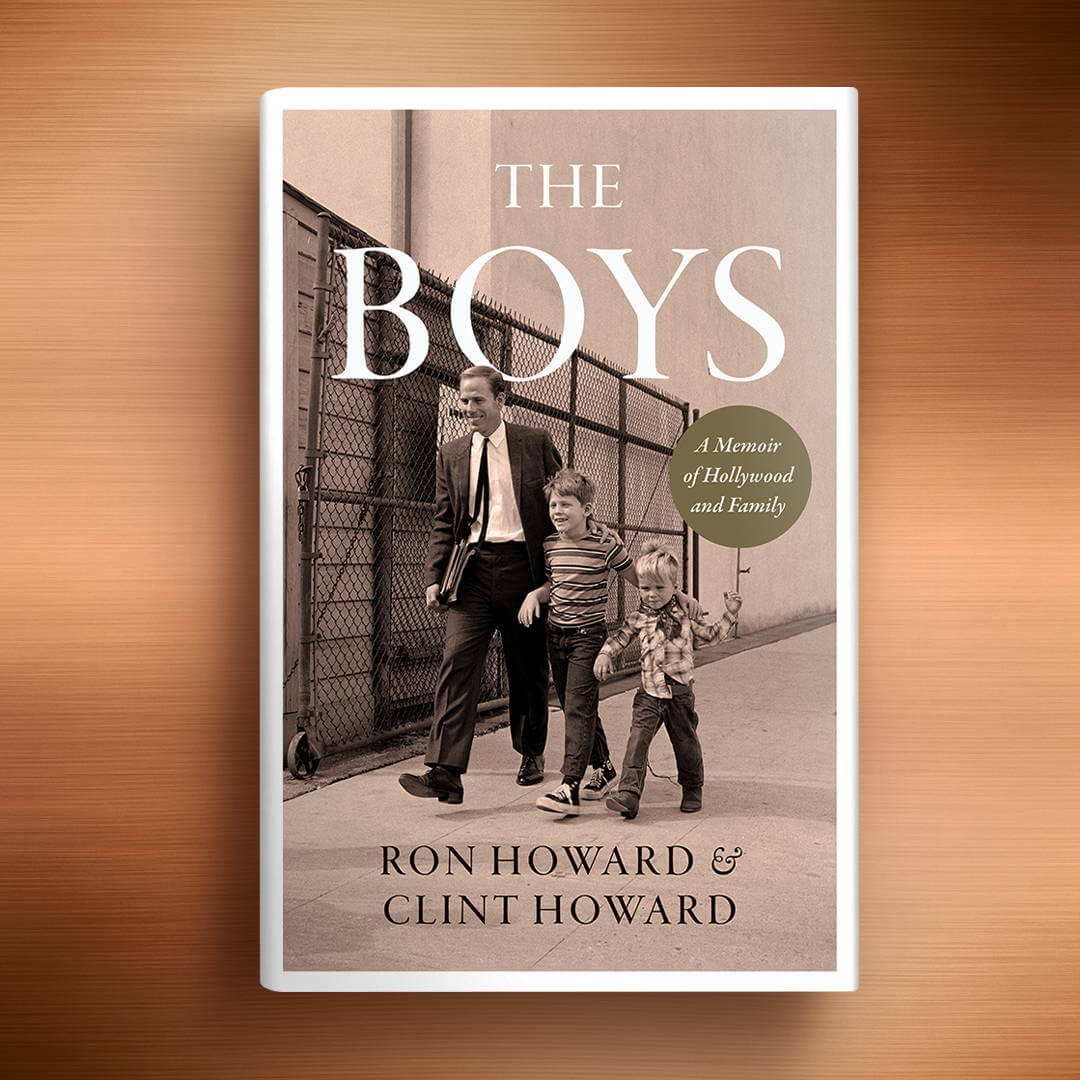 The Boys by Ron Howard and Clint Howard
The names Ron and Clint Howard should be familiar to anyone who's ever watched a TV show. As child actors, both boys were on hit TV shows at the same time. Clint starred on Gentle Ben, Ron on The Andy Griffith Show.
Frequently, they'd grabbed the number #1 and number #2 spots weekly.
Both have gone on to successful careers as adults in acting, producing, and directing.
This dual point of view gives us a rarely seen inside look into the lives of the Howard brothers as they worked in Hollywood in the early years of television. This tells how the strong family bond with their parents helped guide them through without scandals and kept them from being statistics of the child-actor syndrome.
AMAZON     NOWHERE BOOKSHOP     TARGET
Wanna be inspired? Check out these great reads: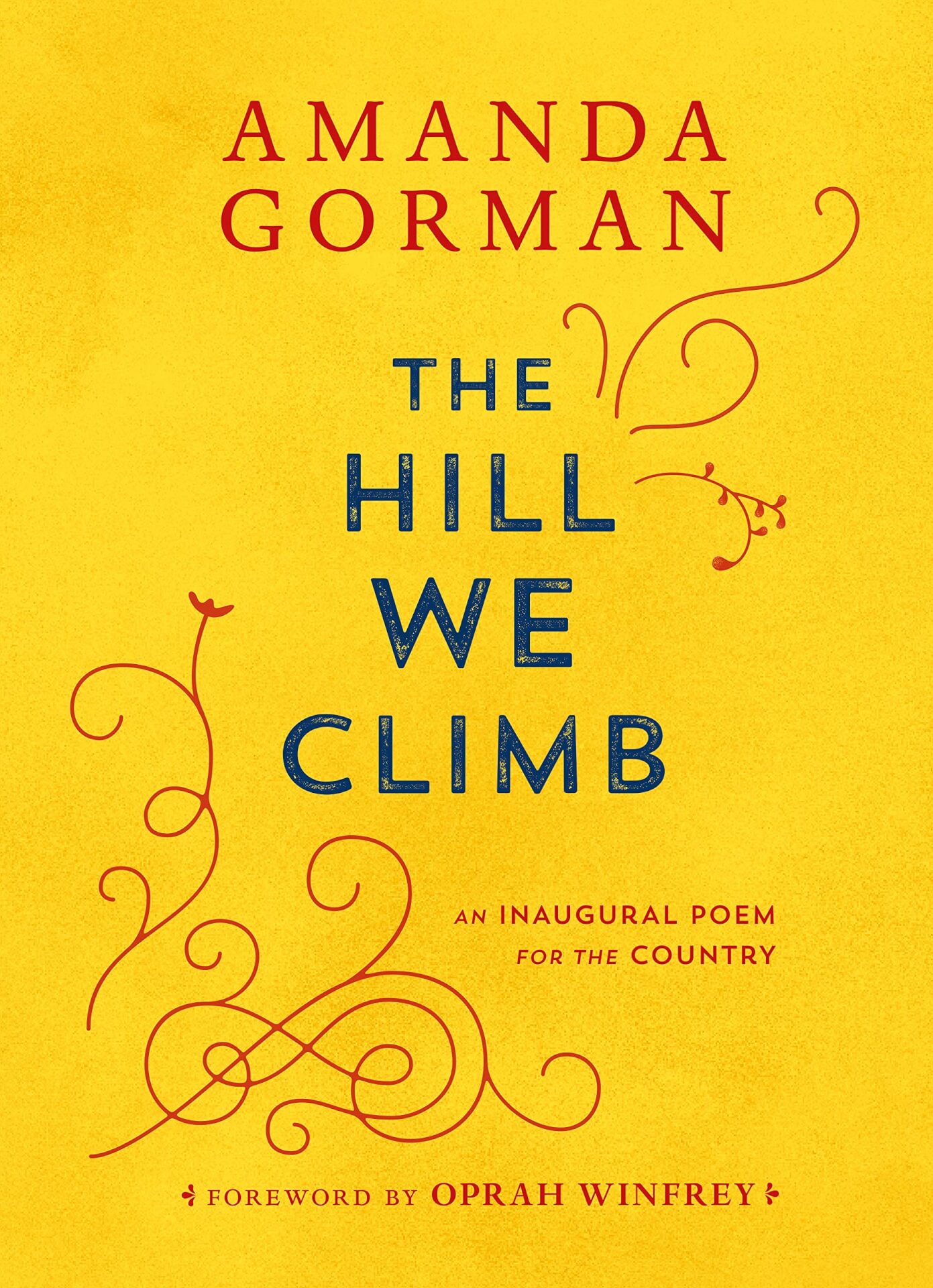 The Hill We Climb by Amanda Gorman
In January 2021, Amanda Gorman became the sixth and youngest poet to deliver a reading at a presidential inauguration.
The eloquence and passion of her poem had people's jaw dropping and tears falling due to her insightful look at our world, where we've come from and where we could go if we stayed a strong, passionate, and compassionate.
Remember the amazing young woman who spoke her poem at the 2021 Biden Inaguration?
This is the poem in its entirety and wow, is its a great way to motivate yourself on the daily.
AMAZON     NOWHERE BOOKSHOP     TARGET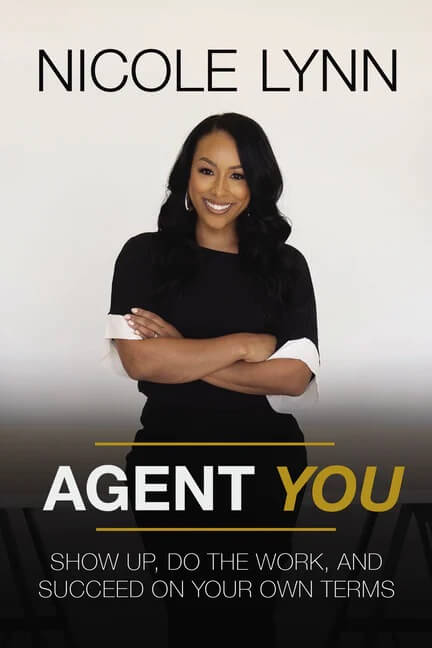 Agent You by Nicole Lynn
I hace to be honest. I'd not heard of Nicole Lynn until Emmanaul Acho mentioned her on his social media. Boy, I'm sure glad I looked her up because she's a force to be reckoned with.
She's the first black, female agent to represent a top three NFL draft pick. If you're not familiar, the National Football League (NFL) is a majorly male dominated world behind the scenes, but Nicole didn't let that stop her.
"Her extraordinary success was earned through a combination of hard work, preparation, self-advocacy, tenacity, and faith
If you're planning on new projects or a new you for the first of the year, pick this up and get ready to get to work.
AMAZON     NOWHERE BOOKSHOP     TARGET
What about romance, you ask? Of course, you know I'm not gonna forget that!
I mean, it's what I live for.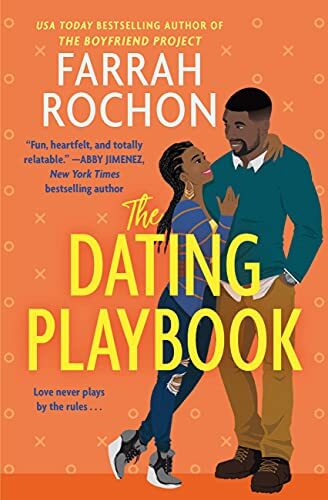 The Dating Playbook by Farah Rochon
When an elite athlete has a potential career ending injury, he needs someone who's good at helping him rehab, but he needs to do this quietly.
Enter one amazing trainer who's having trouble paying the bills and needs a lot of help to up her client list.
So they strike a deal, they'll tell the world they're "dating" while she gets him back to pre-injury health and he'll gets her plenty of clients.
But will love have other ideas?
This is book #2 of this series with The Boyfriend Project being the first.
Grab this book ASAP and find a comfy chair because you won't want to put it down.
AMAZON     NOWHERE BOOKSHOP     TARGET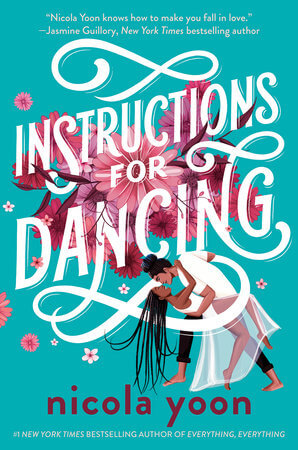 Instructions for Dancing by Nicola Yoon
Evie can see couple's beginnings…and their endings through her visions.
She's pretty much given up on love because of all the heartbreak she sees and sees coming, but when she starts taking dance lessons at a local dance studio and is paired with a guy named X, things get more complicated than learning a proper tango.
X's philosophy is to say yes to anything, including entering a dance competition with Evie. He's fun, happy, and adventurous so naturally they start to fall for each other.
What Evie has to decide is with all the potential heartbreak out there, does anyone get out of loving someone without hurt? And is the chance we take to open our hearts worth the risk?
AMAZON     NOWHERE BOOKSHOP     TARGET
If you're looking for holiday themed romances with lots of flavor and family, pick up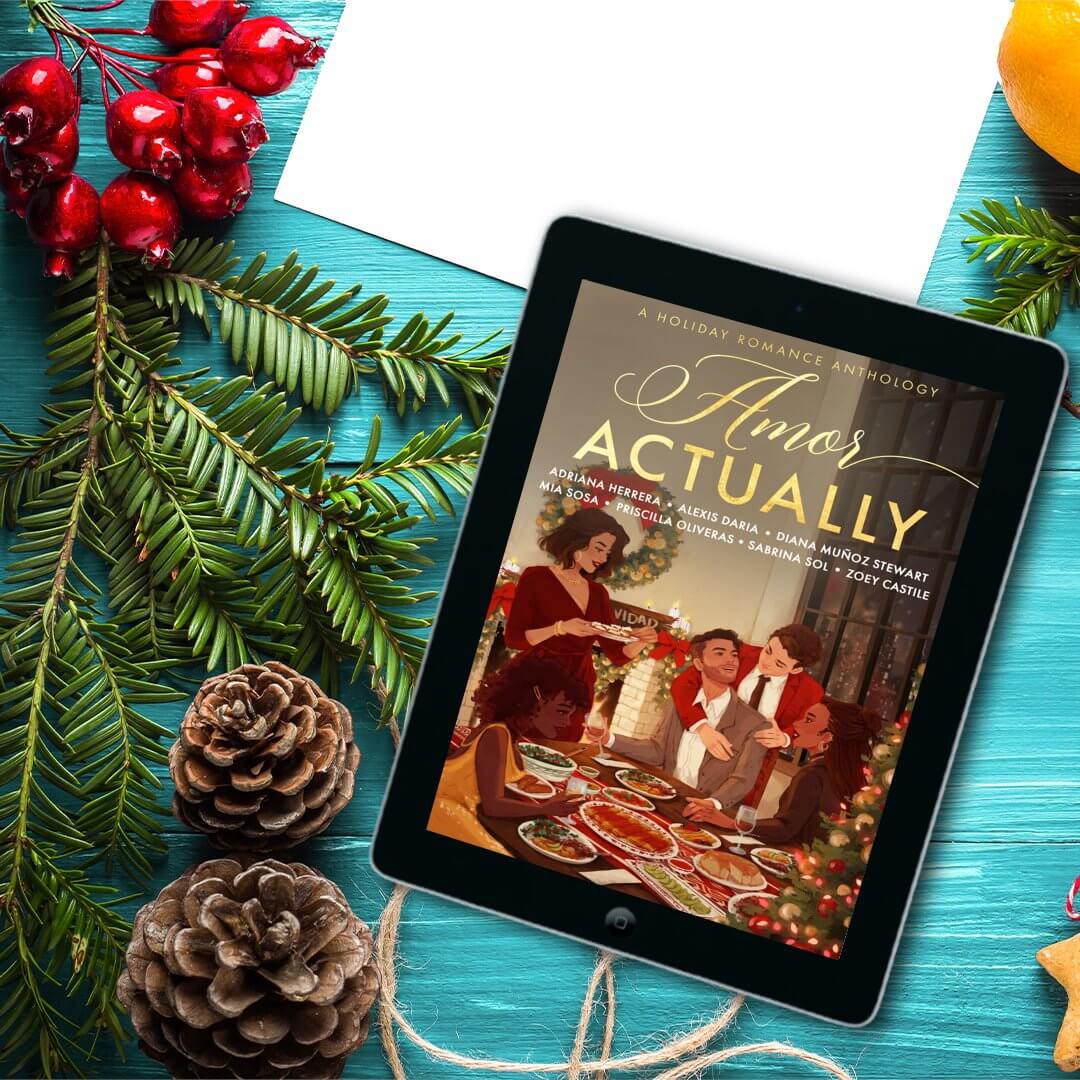 Amor Actually by Adriana Herrera, Zoey Castile, Alexis Daria, Diana Muñoz Stewart, Priscilla Oliveras, Sabrina Sol, and Mia Sosa
Nochebuena. One Party. Nine happily ever afters.
This amazing anthology has nine stories set in New York City includes second chance romance, friends to lovers, those taking a big chance, new beginnings, and newlyweds.
Of course, there plenty of amazing food and fun for everyone.
Stories beautifully represent love between anyone who's willing to take the chance.
For the young adult readers, I have great news.
The Girls of Fate and Fury (Girls of Paper and Fire) by Natasha Ngan
"The Trilogy is Done!"
This was recent the social media post by author Natasha Ngan as she flashed the cover of her latest book,
The trilogy about fierce young women, Lei and Wren, fighting to take charge of their own stories. This third and last book of the trilogy of this beautiful, lush, epic journey brings them back to where Lei began and the last place she wanted to be.
AMAZON     NOWHERE BOOKSHOP     TARGET
Don't worry. I haven't forgotten the kids.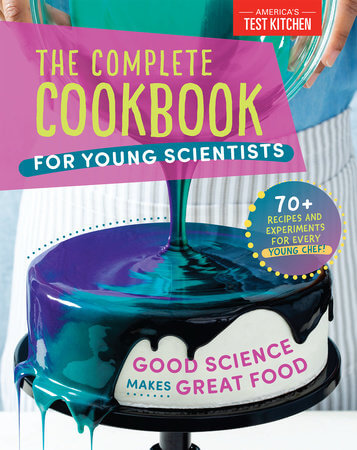 The Complete Cookbook for Young Scientists
While you're figuring out why popcorn pops and why certain ingredients must be included in specific recipes, you can also conduct a few science experiments while making delicious meals.
With over seventy recipes to choose from, America's Test Kitchen brings a way to learn and bond in the kitchen.
This book is for aspiring chefs who have a love of food and science…or just wanna know why we add baking soda to cookies.
Either way, it's a great way to hang out and cook up something great.
AMAZON     NOWHERE BOOKSHOP     TARGET
1.https://www.aamc.org/data-reports/workforce/interactive-data/figure-18-percentage-all-active-physicians-race/ethnicity-2018
2.https://www.aamc.org/data-reports/workforce/interactive-data/figure-18-percentage-all-active-physicians-race/ethnicity-2018