Every once and awhile, my very saucy friends ask me to participate in a fun project where we tell a chapter of a story. Thank you Laurie Olerich for including me in both of these fun projects.
Warning Explicit Content
You must be 18 years of age or older to view this content. To confirm please click the story link and type "CONFIRM". By typing "CONFIRM" you are agreeing to the fact that you are 18+ years of age and have appropriate permissions to view this content.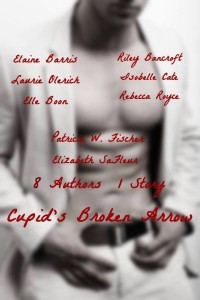 Cupid's Broken Arrow(18+)
A Perfect Man for Christmas(18+)